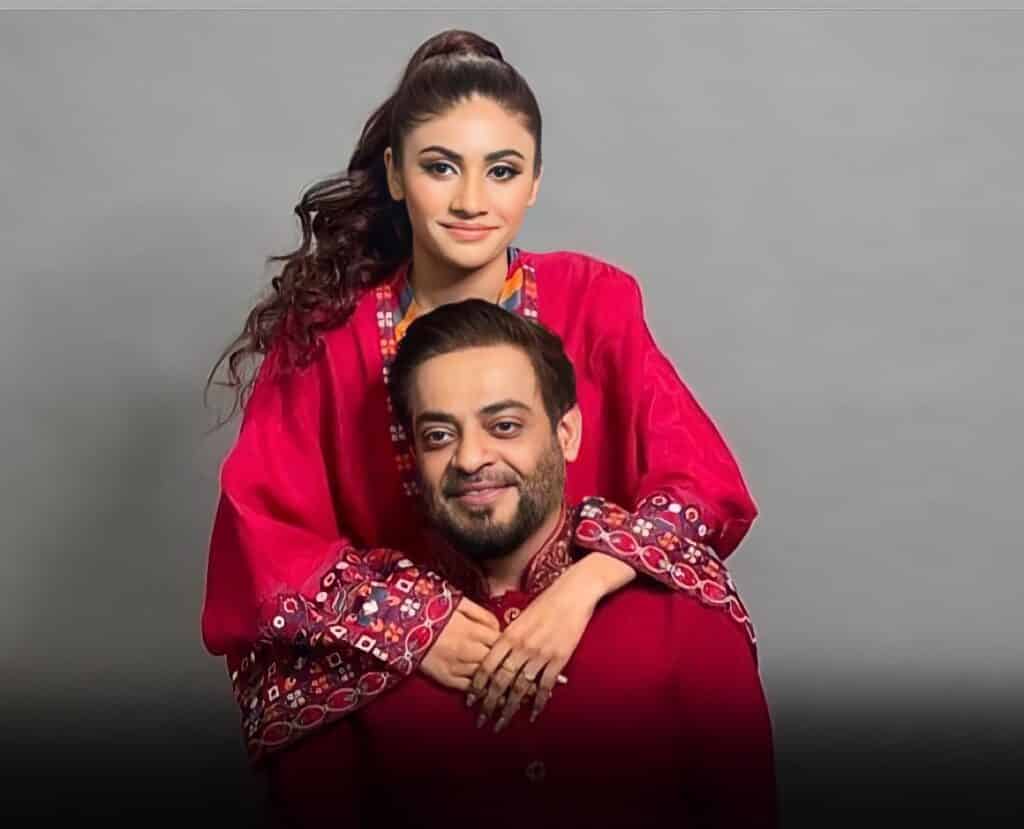 Dania Shah files for divorce from Aamir Liaquat on the basis of marital abuse
posted by:

Abdul Latif Dadabhouy

No Comments
Dania Shah files for divorce from Aamir Liaquat
Syeda Dania Shah, the third wife of well-known TV personality and MNA Aamir Liaquat, has filed for a khula (woman's right to divorce) from her husband, claiming that the lawmaker is "worse than the devil" on television.
Dania Shah accuses Aamir Liaquat of marital abuse
Dania added that Aamir is not how he appears on television and that her four months of marriage with him has been nothing but "torment."
In response to his third wife's charges of drunkenness, the televangelist stated that he did not drink alcohol and did not abuse her.
Also Read: Tuba Anwar announces khula from Aamir Liaquat
Aamir Liaquat shares proof against Dania Shah
In an attempt to convey Dania's mentality, he also attached a video collage of various audio samples and photos to his defense tweets.
"Last night, tie [the] knot with Syeda Dania Shah, 18." He went on to add, "She belongs to an honourable Najeeb ut Tarfain "Sadaat" family of Lodhran, South Punjab."
Adding on, he shared, "Saraiki, lovely, charming, simple and darling. I would like to request all of my well-wishers, please pray for us. I have just passed the dark tunnel, it was a wrong turn."
The fall of the second marriage for Aamir Liaquat
Following months of conjecture, actor Tuba Aamir announced she had filed for divorce from Hussain on the same day. Tuba posted a message on Instagram, revealing that the couple had been separated for 14 months. Tuba stated that there is "no prospect for reconciliation" and that she has "decided to take Khula [divorce] from the court."
Have something to add to the story? Comment down below!