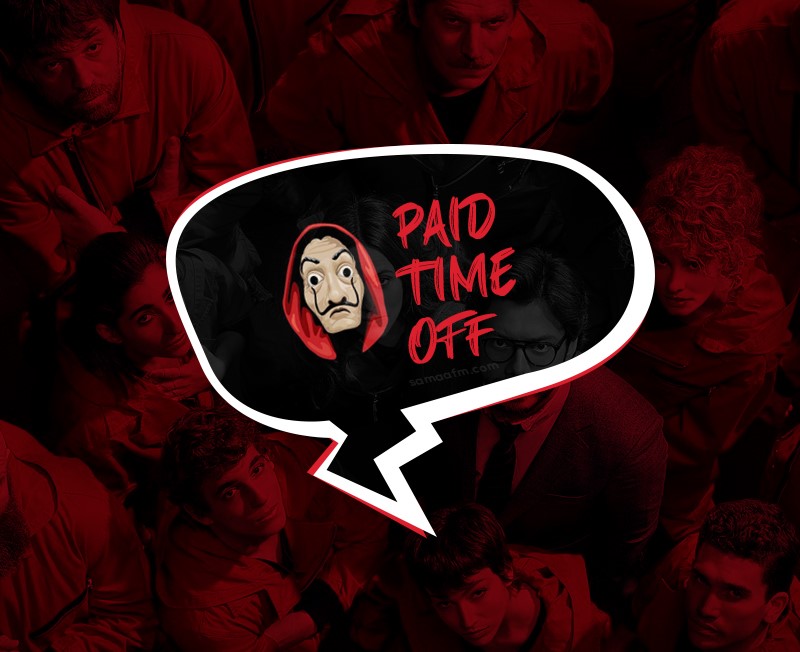 Employees of an Indian company are granted Netflix and Chill holiday to watch 'Money Heist'
posted by:

Abdul Latif Dadabhouy

No Comments
The era of Netflix!
Netflix mania has now spread throughout the globe. Any Netflix original will have you binge-watching it in no time. Money Heist, also known as La Casa De Papel, is one such series that has gotten a lot of attention and affection from fans all around the world. Netflix has also announced the third season of You, which has piqued the interest of viewers. But what if we told you that a firm is giving its staff time off to binge-watch a television show? That would be fantastic. Look no further; we've discovered one such company with the luckiest workers.
Jaipur-based Verve Logic company employees are the luckiest!
Verve Logic, a company located in Jaipur, is offering its workers time off to watch the last season of the famous Netflix drama 'Money Heist.' The series is premiering on September 3 on the OTT streaming site. In a social media post to staff, the company's CEO praised them for their hard work during the Covid-19 epidemic and advised them that it's acceptable to take a break now and then.
Read More: Netflix Unveils 'La Casa de Papel' Money Heist Season 5 Trailer
Verve Logic announced in a tweet, "Have Been Going Over the Love We have Received! Yes, it is real and we are absolutely happy to announce an off on 3rd September naming it to be "Netflix & Chill Holiday" on the release of the final season of #MoneyHeist @NetflixIndia."
"We have taken this initiative not merely to save an attack on our emails with bogus leaves, see mass bunks and numbers being switched off, but because we know sometimes 'Moments of Chill are the Best Pills for Energy at Work," stated Verve Logic's CE Jain in a notice posted.
Also Read: The Viral Fever releases Kota Factory season 2 teaser for Netflix
Money Heist on Netflix
The popular Spanish language drama Money Heist (La Casa de Papel) will be released in two sections, each with five episodes. On September 3 and December 3, according to the American streaming site. Monika Shergill, VP programming, Netflix India, said in a blog that the country will be big on foreign titles in 2020. And that Money Heist, for example, had been in the Top 10 for 170 days.
Have something to add to the story? Comment down below!