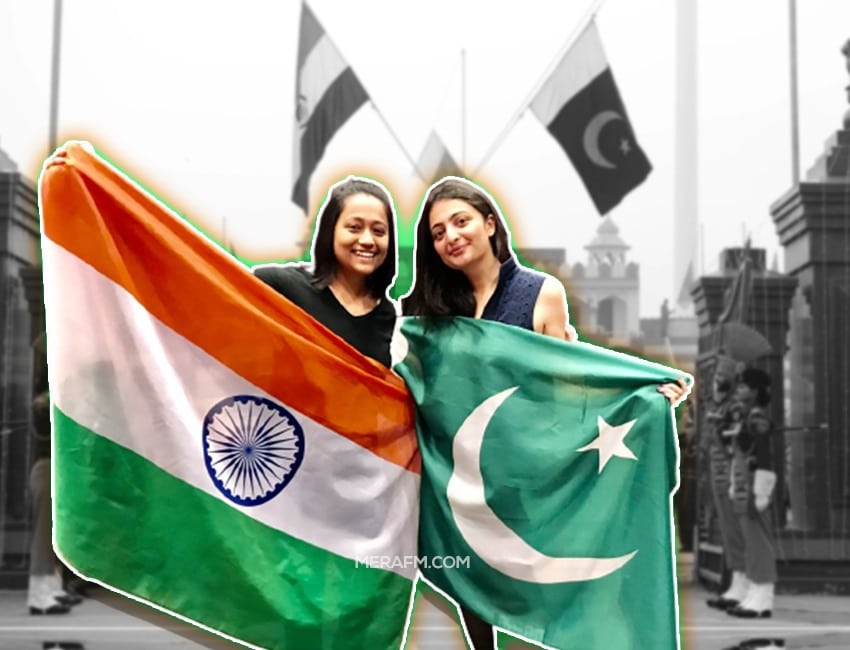 A tale of friendship beyond borders despite of borders
posted by:

Zainab Naseem

No Comments
Friendship beyond borders, despite of borders!
The enmity between India and Pakistan dates back a very long time. Borders and historical inequalities separate the two nations. Yet despite all of this, LinkedIn user Sneha Biswas recently shared a touching account of how friendship transcends borders. Sneha had only ever heard tales about Pakistan's conflicts and rivalries with India during her childhood in India. Sneha talked about how she met her closest friend from Pakistan on her first day at Harvard Business School. And how that encounter altered her outlook.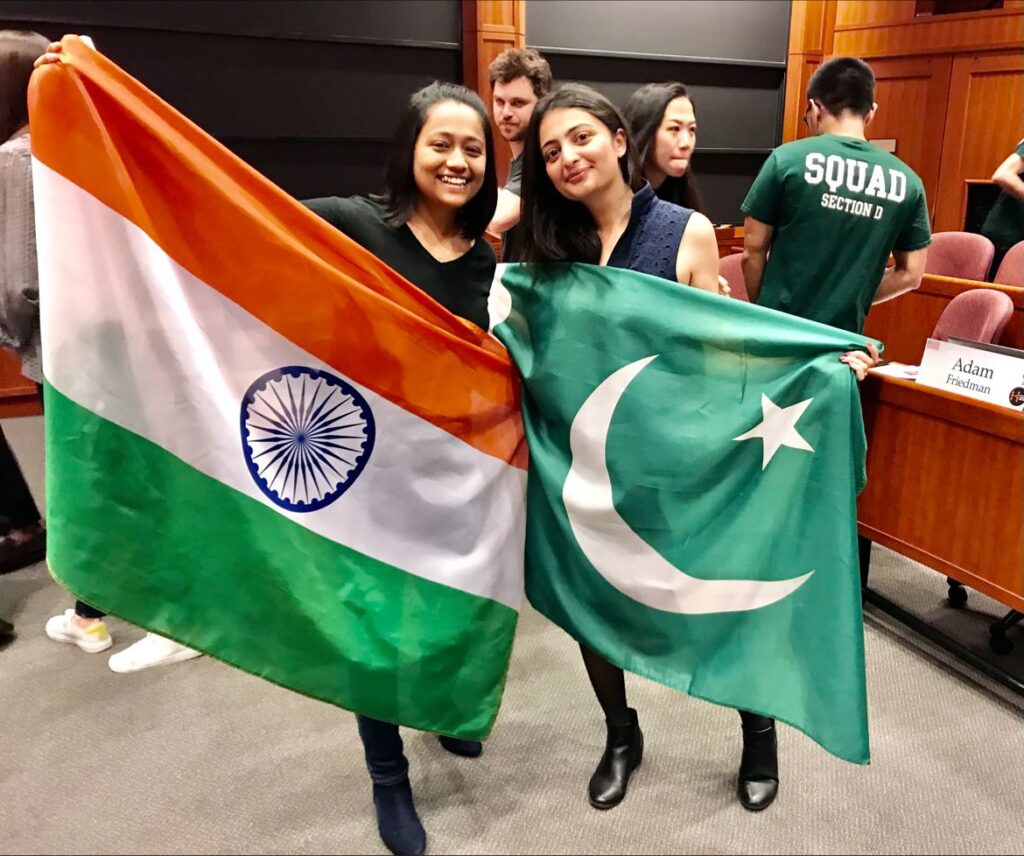 Building a bond
Over "many chais, biryanis, financial models, and case study preparations," Sneha and her Pakistani friend grew closer. Sneha was moved by her friend's account of overcoming expectations and pursuing her aspirations. On Harvard's well-known Flag Day, Sneha posted a photo of the two displaying their national flags with pride. "Look at us on the famous flag day at #Harvard – flaunting our flags and smiling away at the joy of "breaking barriers" – not just literally between India and Pakistan, but also for the countless little girls from India and Pakistan who are scared to shoot for the stars." Sneha wrote.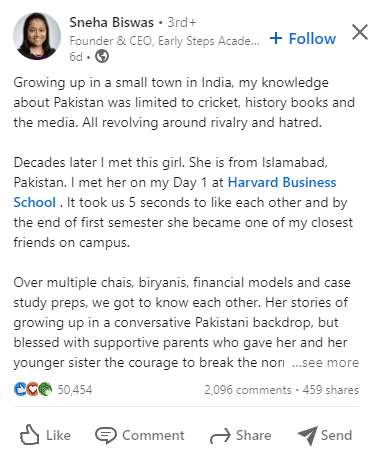 Also Read: Rang De Karachi painting the City of Lights with positivity and love!
Netizens were overwhelmed
After reading the account of Sneha and her companion, internet users were astounded. They went to the comments section to express their pride in their nation's culture and to say that friendship knows no boundaries in terms of religion or ethnicity.
One user wrote, "Exactly, across the man made LOC we are the same people. Surely you two share a lifelong friendship that may bring changes across the borders for girls on both sides and be inspired to lead''. While another user wrote, ''We built walls between each other and thus, it's up to us to bring them down."
Unquestionably, Sneha's relationship with her Pakistani friend has rekindled the idea of true friendship and given people all across the world fresh hope for peace and togetherness.
Have something to add to the story? Comment down below!