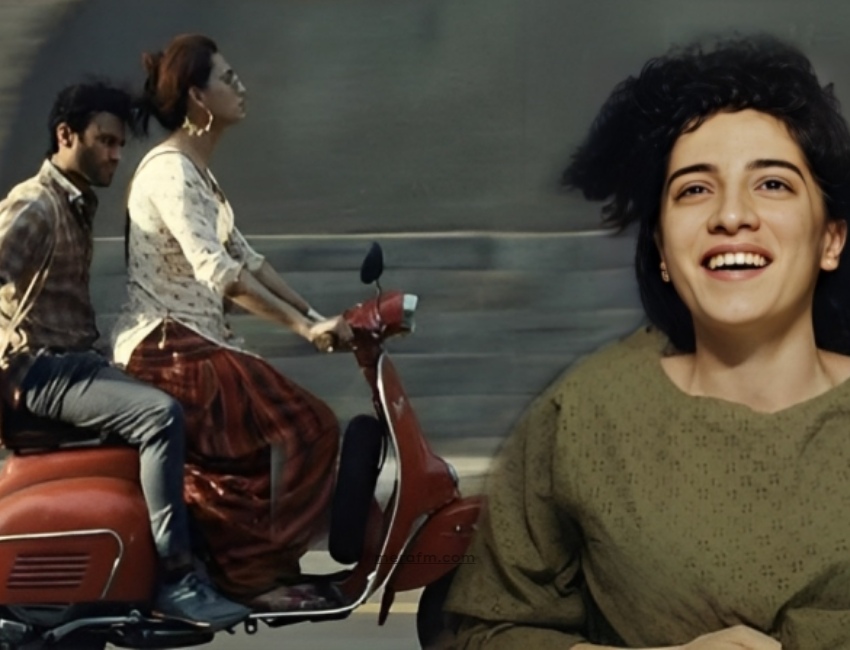 Friday Flix Movie Review of the Week: Joyland: A daring but distant desire of joy!
posted by:

Abdul Latif Dadabhouy

No Comments
Joy, a distant nightmare (or not)
As the male lead trudges through the ocean and waves softly crash against the shore, the cinema screen fades to the title: "Joyland" – Pakistan's Oscar entry, which opens back in most parts of the country on Monday after weeks of controversy.
Even before the film's release, a person like me who dislikes watching trailers ended up watching the Joyland trailer more than 20 times. It struck me in an unusual way, with a hint of incredible direction and magnificent faces. Not to mention the haunting background score. I had to watch it once to decide whether the film is as controversial as society believes or simply showing the "actual hidden reality" of our society.
Reaction at hand and heart
I've been out of the cinema for more than 10 hours and I'm still immersed in the world of "Joyland." The film by Saim Sadiq touches on patriarchy, desire, transphobia, and other issues, is a 'raw and honest' reflection of Pakistani society in all truth.
Joyland review
Contrary to the title "Joyland," the lives of the characters in the film are devoid of joy, with them conforming to find acceptance, abandoning their passions to submit to patriarchy, and suppressing desires to fall prey to the norms. The film depicts the anguish they experience while battling all of this and their own confusions.
Also Read: Friday Flix Series of the Week: Ms. Marvel
What agitation do they experience when they feel suffocated by the mould into which they are expected to fit, when they are unable to break the barrier and overcome the taboos? Do they follow it or protest it? Or do they perish as a result of it? All of these questions, and the journey to find answers to them, make up the jarring world of "Joyland."
The silence in agony
Ali Junejo's Haider is central to Joyland's story. The handsome Haider, described as someone "who doesn't even pee without his father's permission," inadvertently challenges traditional ideas of what a man should be. Mumtaz (Rasti Farooq), his beautician wife, works while he is content to be a househusband. He cooks, cleans, and cheerfully takes care of his three nieces, while still searching for a job.
Societal slap after slap
Furthermore, the film revolves around him and examines social rigidities, particularly gender and sexuality, and the quiet, often painful ways in which they manifest. When Haider does eventually find work through a friend, it is not of the traditional respectable variety: Despite his lack of terpsichorean or (performing) abilities, he is hired as a backup dancer for trans female performer Biba (Alina Khan) at a local theatre.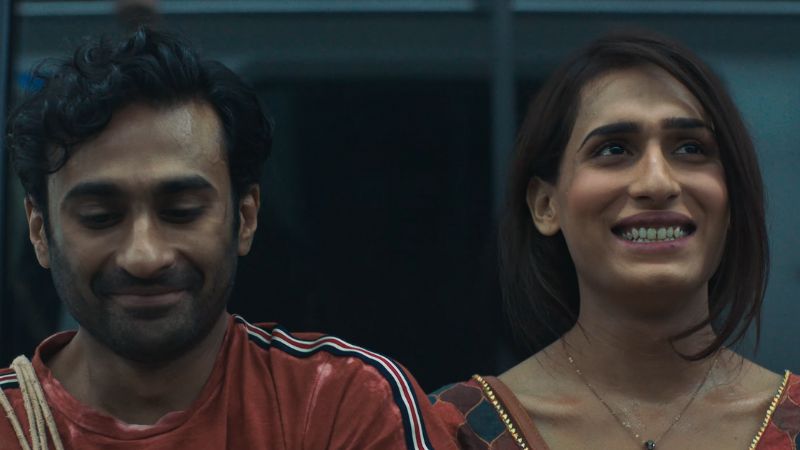 Also Read: Friday Flix Series of the Week: Qatil Haseenaon Ke Naam
The torn fabric of society
Haider lies to his family about his job, claiming he is only a stage manager. Needless to say, his growing intimacy with Biba, who teaches him to loosen both his hips and his sensibilities — though as things become more intimate, his naive preconceptions about sexuality come awkwardly between them. This movie makes you untangle your social fabric one breath at a time, without yelling social drama.
Mumtaz (Rasti Farooq) attempts to fill the void in her life with various emotions and even attempts to digest his husband's reality in all honesty. Mumtaz's relationship with Nucchi (Sarwat Gilani) is spirited and sisterly behind closed doors, but when the family gathers, both women are forced to dull themselves. Mumtaz fell into so many phases of fantasies after being forced to leave her job that she gets tired of filling it.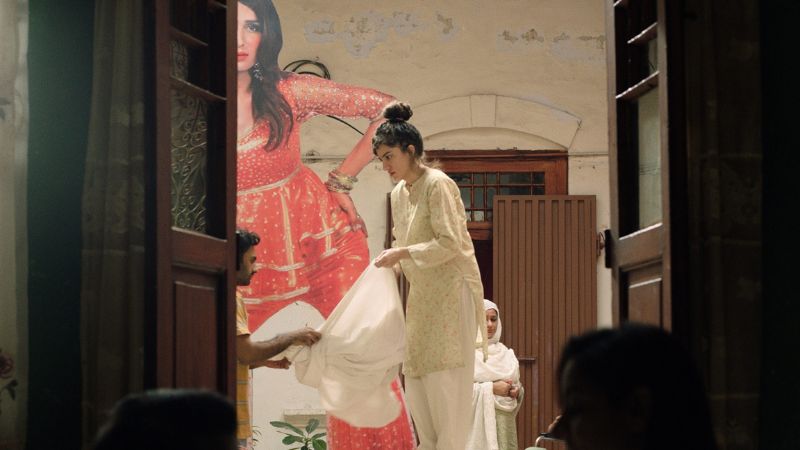 Also Read: Friday Flix Drama Review: Alif
The feelingful cinematography
What distinguishes "Joyland" from other similar films cinematographically that it combines tenderness and desire. Its gaze, embodied by numerous point-of-view shots of bodies from afar, is undeniably voyeuristic, but these shots are edited as a result of feeling rather than looking. Their context isn't just the sudden spark of lust, but prior scenes that rely on the nuance and depth of Junejo and Farooq's performances as Haider and Mumtaz, characters whose every interaction portray a million words about who they are and what they want for themselves — sexually, socially, and in the space where the two overlap.
Final verdict
Sadiq uses Joyland, a family saga, to observe how gender norms constrict, and then asphyxiate individuals. Respectability is a trap set by family and vague notions of honour. Bound by duty to roles they silently question, the weight of obligation and expectations, and much more.
Watch the trailer here,
Note: For those who are curious, the film in no way promotes homosexuality or glorifies any form of infidelity. We recommend watching the film and deciding for yourself rather than cancelling it based on preconceived notions.
Have something to add to the story? Comment down below!