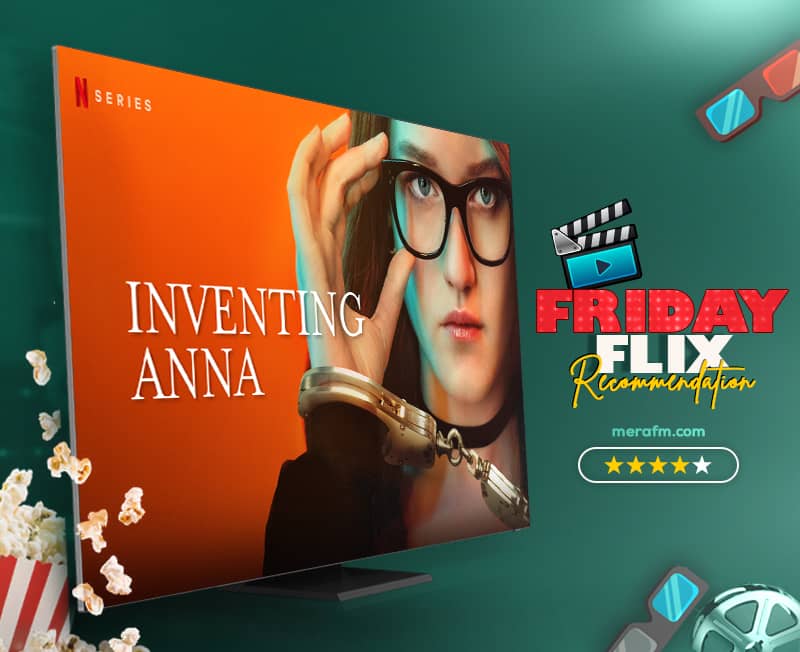 Friday Flix Series of the Week: Inventing Anna
posted by:

Abdul Latif Dadabhouy

No Comments
A new-age con affair
Few stories feel as "ideally positioned for the movie" as Anna Delvey, a Russian truck driver's daughter who penetrated New York society by posing as a German heiress and scammed banks and individuals out of hundreds of thousands of dollars. Netflix has turned the affair into a "CON-AFFAIR" after a magazine piece about her went viral in 2018.
Inventing Anna storyline
Delvey (original name Sorokin), played by Julia Garner, is a smirky "nasty girl" with an odd pan-European accent. Vivian Kent (Anna Chlumsky), a semi-fictionalized journalist, is on her tail, trying to piece together her story. It's an intriguing story, but the series feels like a missed opportunity because we never really get who Delvey was or what drove her. Anna is a Russian-born woman who pretended to be a wealthy German heiress in order to defraud banks, hotels, and members of New York high society.
The 31-year-old, who was born in Moscow before moving to Germany with her family, went to New York City for Fashion Week in the summer of 2013 while working for the French fashion magazine Purple. She had previously studied at Central Saint Martins in London, but dropped out and moved to Paris, where she changed her last name from Sorokin to Delvey.
Also Read: Friday Flix Series of the Week: Emily in Paris
Cons and more cons!
When she arrived in New York, she went to Purple's capital office and began socializing with the city's wealthiest art patrons, proposing her idea for the Anna Delvey Foundation, a private members' club, and art foundation, to investors.
She would defraud a number of people out of thousands of dollars over the next five years by offering to pay for plane tickets and hotels and then "forgetting" to do so, all while pretending to have family money. She also defrauded hotels by convincing banks to give her hundreds of thousands of dollars and depositing fake checks while avoiding giving a credit card.
Also Read: Friday Flix Series of the Week: The Fame Game
Final Verdict
The series is an okay addition to the platform, many including me would find the story broken and loose in the middle. It would feel like the story rather failed in portraying in some sense. Anna's character was played fabulously by Julia Garner. Her face resemblance was uncanny that added much of a mystery and more fun throughout.
Also Read: Friday Flix Series of the Week: House of Cards
Is Inventing Anna available on Netflix?
Yes, it is available on Netflix.
Watch the trailer here:
Have something to add to the story? Comment down below!