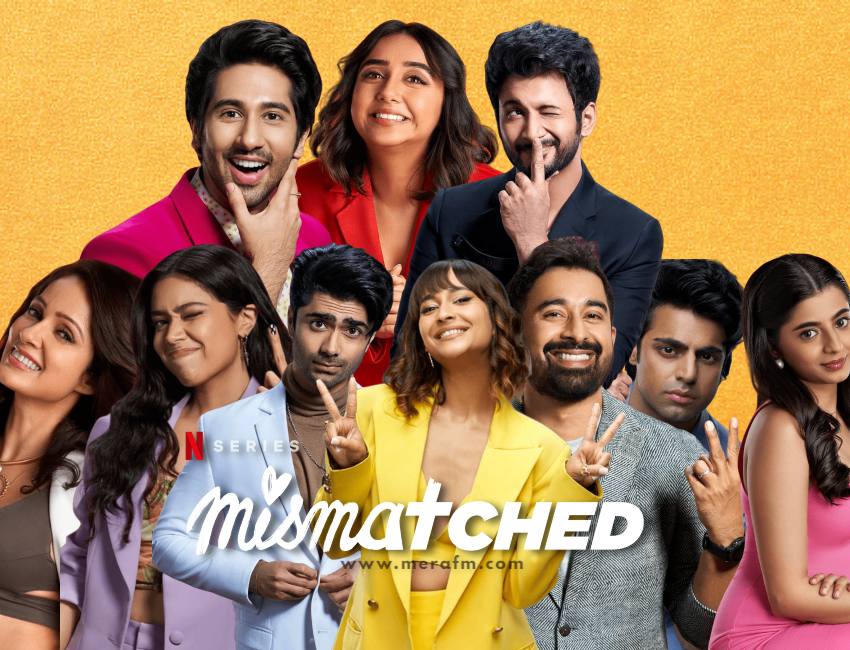 Friday Flix Series of the week: Mismatched season 2
posted by:

Abdul Latif Dadabhouy

No Comments
Mismatched is back with season 2
It's time for me to tell you how I felt after watching season 2 of my favourite show, "Mismatched!"
When season 1 was released in 2020, everyone fell madly in love with just the simple innocence and cuteness that Dimple and Rishi brought to the table. Adding to that, watching a hopeless romantic Rishi put his best foot forward to woo Dimple during a summer course after only falling in love with her photograph was quite entertaining.
Also Read: Friday Flix Series of the Week: Mismatched
Season 1 was unpredictable, with its own set of twists and turns to keep the viewer interested. And this time it is the same with season 2, but with twists and more madness!
Mismatched Season 2 in review
Season 2 begins with the cliffhanger from Season 1. The person responsible for stealing Dimple's unique software idea has yet to be identified. Communication between the two has deteriorated dramatically. And it is the lethal combination of continual misunderstandings and rash judgments that has turned their relationship sour.
Also Read: Friday Flix Series of the Week: Jamtara Sabka Number Ayega
As the saying goes, "Assumption is the mother of all problems," thus one shouldn't be too ready to pass judgement without fully understanding the situation. Except for Rishi and Dimple, it appears that everyone understands the same thing.
Will Rishi and Dimple be able to reconcile their differences and embark on a romantic love life together? Will the person responsible for Dimple's sleepless night be apprehended? or the romance and love story end happily, or will it fall apart? From now on, no spoilers are permitted.
The characters' buildup
What's noticeable about Mismatched Season 2 is how naturally the characters of Dimple and Rishi have evolved since Season 1. Season 2 highlights humanistic side more, which will make you empathise their decisions that would otherwise appear 'questionable.'
To summarise, the characters have evolved from what they were in Season 1. There is an emotional link between all of the characters. Which certainly stole the limelight.
Vihaan Samat, the king without the crown
Rannvijay Singha, Vihaan Samat, Muskkaan Jafferi, and other supporting characters have also performed their parts and contributed to the story within their restricted scope and bounds. Vihaan Samat and Muskkaan Jafferi deserve special attention for their outstanding efforts. While Vihaan skillfully shows off his vulnerable side and acted absolutely radiant on screen, Muskkaan Jafferi as Celina impresses as someone who has been cornered by everyone due to being overloaded by her own fears.
As a storyteller, director Akarsh Khurana manages to keep you interested till the very end. Something about his direction makes you believe and admire the strength of 'silly romance and love-filled punchlines' in this day and age of hookups and dating apps. The screenplay is sharp and, to be honest, adorable!
Final Verdict
Mismatched made sure I'd cry but also chuckle between my tears because I'm an emotional person and love stories like these make me cry a lot. 10/10, a fantastic banging love tale for me, and we are eagerly awaiting Season 3!
Watch the trailer here,
Have something to add to the story? Comment down below!