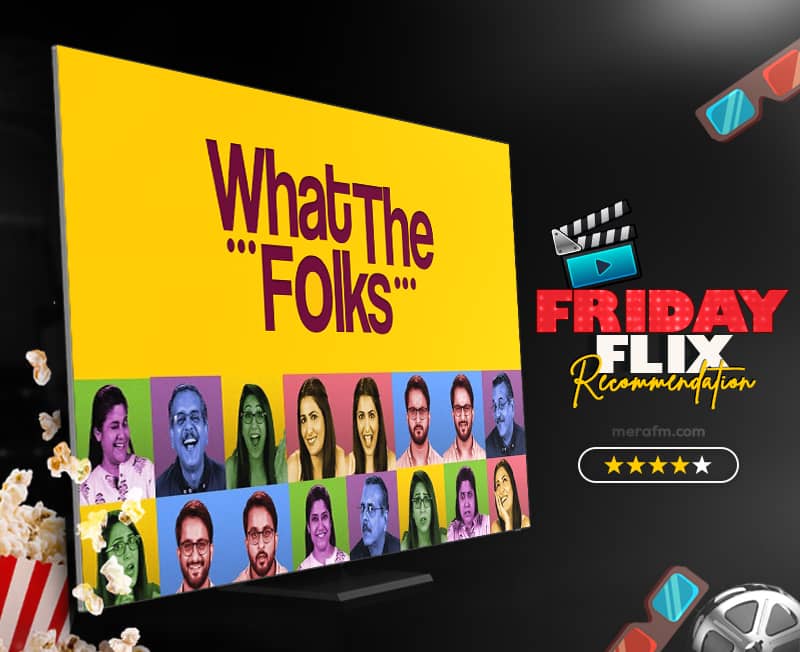 Friday Flix Web Series of the Week: What the Folks
posted by:

Abdul Latif Dadabhouy

No Comments
The trend of YouTube web-series
People used to rent out movie CDs and cassettes so that they could watch them with not only their immediate families but also their extended families. The culture was extensively spread across decades, but with technical developments, YouTube took over, and the web-series era has now taken over. Indian web series, without a doubt, hold a unique spot on YouTube. It's time for What the Folks! after Asur, Mismatched, Pitchers, Aspirants, and Kota Factory!
What the Folks cast
The Web-series "What the Folks" (2017 – present) cast include Eisha Chopra, Veer Rajwant Singh, Anula Navlekar, Kriti Vij, Deepika Amin, Dhruv Sehgal, Shishir Sharma, Vipin Sharma, and Renuka Shahane.
What the Folks story review
The series is a five-part online series about a man named Nikhil who is forced to live with his wife Anita's parents for a period of time due to his job. The couple has been married for a while, and while Anita continues to live in Delhi, Nikhil has relocated to Mumbai with Anita's parents and younger sister, Akshata. It immediately establishes all of the elements of a typical family drama, but with a reverse saas-bahu twist.
The generation gap!
Nikhil's bittersweet encounters with his wife's family include amusing scenes that are eerily applicable to today's youth. It's a narrative about how multicultural families overcome hurdles, overcome cultural differences, and learn to value one another despite the fact that their worldviews are still extremely different.
It's not only about laughter!
Furthermore, we will see the protagonists dealing with issues like aging parents, changing marital preferences, empty nest syndrome, and divorce life, among many others, throughout the seasons. Each episode should have the audience laughing out loud as it combines comedy with situations that are all too familiar.
Final Verdict
It's not just you; there are broken families all around; everyone is fighting the same problems; the generation divide is decades old. Despite everything, the fact that you love them and they love you is the most essential thing. So relax, take in the scenery, and, if you're lucky, chuckle a little!
Watch the trailer here:
IMDb rating: 8.2/10
What the Folks is available on YouTube. Click here to watch.
Have something to add to the story? Comment down below!