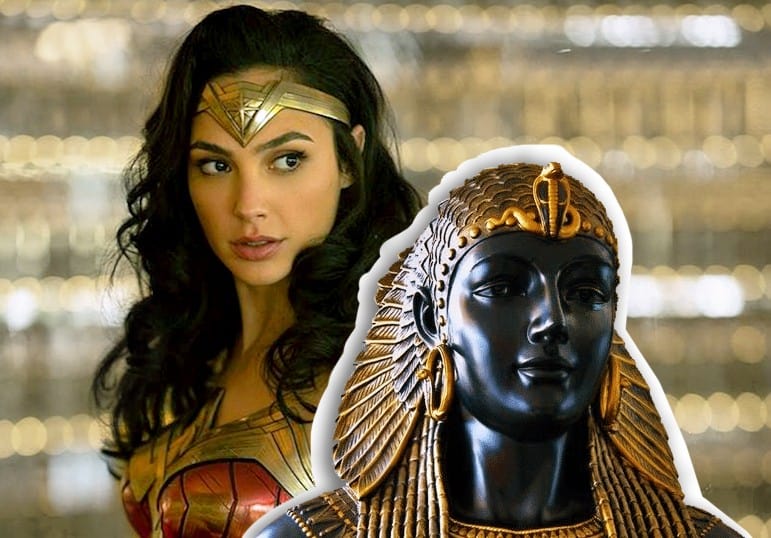 Gal Gadot as Cleopatra angers the audience
posted by:

Abdul Latif Dadabhouy

No Comments
Gal Gadot recently stated she'd be bringing the story of the Egyptian queen Cleopatra to Hollywood. The movie is said to be released by Paramount Pictures, scripted by Laeta Kalogridis and directed by Patty Jenkins, who has also churned out the year 2017 hit – Wonder Woman. So clearly, there's no surprise that Gal Gadot will be cast as Cleopatra.
Fans however, did not take too well to the news and instead of showing enthusiasm, showed much of skepticism, accusing Hollywood of "whitewashing the casting of Gal Gadot as Cleopatra, an Israeli actor with Ashkenazi Jewish heritage to play the legendary Queen of Egypt" leading to an unsettled debate.
Hollywood is said to have a flare for whitewashing history that has in the past too frustrated its audience as they watched white actors like Elizabeth Taylor, Hildegard Neil, Claudette Colbert, and Vivien Leigh portraying an uncalled for white version of Cleopatra and her western appearance on screen. Gal Gadot as Cleopatra in the role thus takes to this past trend.
This misrepresentation only aggravates the ongoing fury in regards to colorism/racism. Gal Gadot as Cleopatra is also seen as a discriminatory move against North Africans. "Why couldn't Hollywood have cast an Egyptian? Why must an actress of Israeli heritage play Cleopatra? The cinema is accused of colonizing in foreign regions for its white-centric agendas" shared the audience.
To add to the injury Gal Gadot is criticized as Cleopatra because of her public support to Israel and the Israeli army having also served in the Israeli Army as an active soldier when Israel bombed Lebanon in 2006. She has also expressed her support to the Israeli army in 2014 during their war against the Gaza strip, to the extent that Wonder Woman was actually banned in Lebanon, Tunisia, and Qatar.
---
Also read