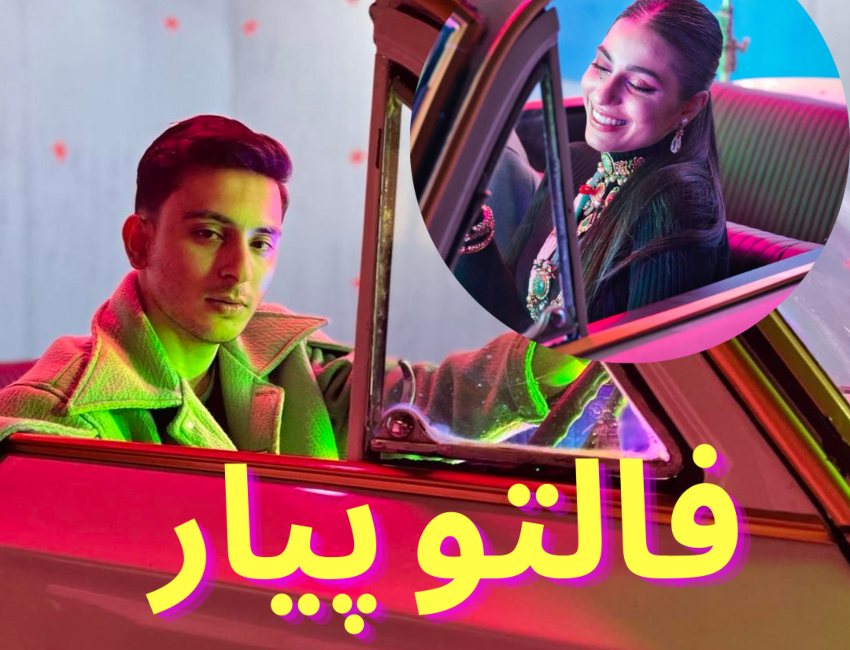 Hasan Raheem and Natasha Noorani spread lazy retro no love vibes with Faltu Pyar
posted by:

Abdul Latif Dadabhouy

No Comments
Natasha Noorani x Hasan Raheem, the ultimate collab!
We've all heard a lot of hit songs from Pakistani singers this year, and now there's another one to add to our playlist: 'Faltu Pyar,' a surprising collaboration between Natasha Noorani, Hasan Raheem, and Talal Qureshi.
Also Read: The unmatchable vibe of Abdullah Siddiqui and Atif Aslam with the latest CS addition GO!
Faltu Pyar by Natasha Noorani x Hasan Raheem
Raheem and Noorani's vocals are featured in the music video for the new single, which contains a reggaeton-like beat, latin guitar samples, and, most significantly, Raheem smiling from ear to ear. With a cigarette in hand, the heartthrob Hasan rides into the scene in a vintage automobile, rocking the wealthy kid appearance.
The song tells of a love that is treacherous and full of falsehoods in digital age. Hasan Raheem enters a new future reality, where he discovers Noorani singing her part, her hair pulled back and her crisp voice. Raheem, on the other hand, Raheem has a sleepy, laid-back vibe, swaying to the beats. The music video for Faltu Pyar is an aesthetic blend of forgotten and modern periods, with pop music blasting in the backdrop, neon-colored lights flashing all around, and Natasha Noorani dressed in a retro updo and reggaeton-esque attire throughout the track.
Also Read: Hasan Raheem makes his CS debut with 'Peechay Hutt,' a catchy Gen-Z dance single ft. Justin Bibis
The smooth ragaetton-ish play on aesthetics!
They both sure know how to play with the aesthetics. Natasha Noorani has an amazing sense of creativity when it comes to the music videos. This one is directed by "For Entertainment Purpose Only" (FEPO). The vocal mix is done by Abdullah Kasumbi and the song is mixed and mastered by Talal Qureshi. For the MV, a surprising element was 'Mehar Bano,' who was behind the smooth choreography. (SPOT ON!)
So it's not just about the words on the page. It's also about the visuals. The modern, futuristic aura, as well as the eye-catching neon play and everything else vibe-y. 'Faltu Pyar' has received 103,550 views on YouTube since its debut.
Listen to the song here:
Have something to add to the story? Comment down below!