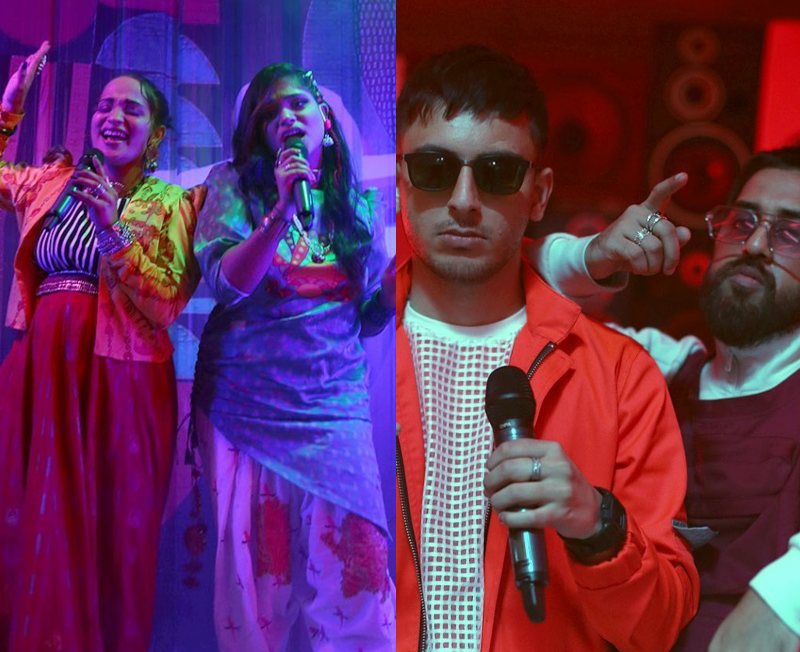 Hasan Raheem makes his CS debut with 'Peechay Hutt,' a catchy Gen-Z dance single ft. Justin Bibis
posted by:

Abdul Latif Dadabhouy

No Comments
Hasan Raheem makes his debut at Coke Studio season 14
If there's one thing Hasan Raheem, Talal Qureshi, and Justin Bibis' latest Coke Studio offering Peechay Hutt has going for it, it's that it'll have you moving. The song, as well as its accompanying music video, oozes electrifying Gen-Z energy with a message to match, featuring beats by Qureshi, Raheem's distinctive mumble, and a forceful chorus by the Bibis.
All three musicians make their Coke Studio debuts with Peechay Hutt, which is described as an attempt to "embrace the sound and iconography of the future" in the official press release.
Also Read: Hasan Raheem kicking a new soul in Pakistani RnB and Indie genre!
Peechay Hutt Hasan Raheem and Justin Bibis Coke Studio
Peechay Hutt is a funky dance tune with visually appealing images and artwork. The song has an entirely different sound than the previous songs published this season, and it's been dubbed the "flashpoint for a new generation's rising" by Coke Studio.
The highlight is Hasan Raheem's soothing voice coupled with Justin Bibis' spurts of intensity set against a thundering beat electrifying beat.
Also Read: 'Ye Dunya' Coke Studio 14 shares a metal-rap infused message
The most intriguing aspect is Hasan's inclusion of the Shina language (which is spoken in Gilgit-Baltistan and Chitral) in the songs.
Twitteratis love Peechay Hutt by Hasan Raheem, or not?
The song instantly garnered views and love from the audience and Twitter has different views about it. Mixed
A user shared,
Furthermore, another one posted,
Moreover, someone makes a comment too,
Have you listened to the song yet? If not, listen to it right now!
Have something to add to the story? Comment down below!