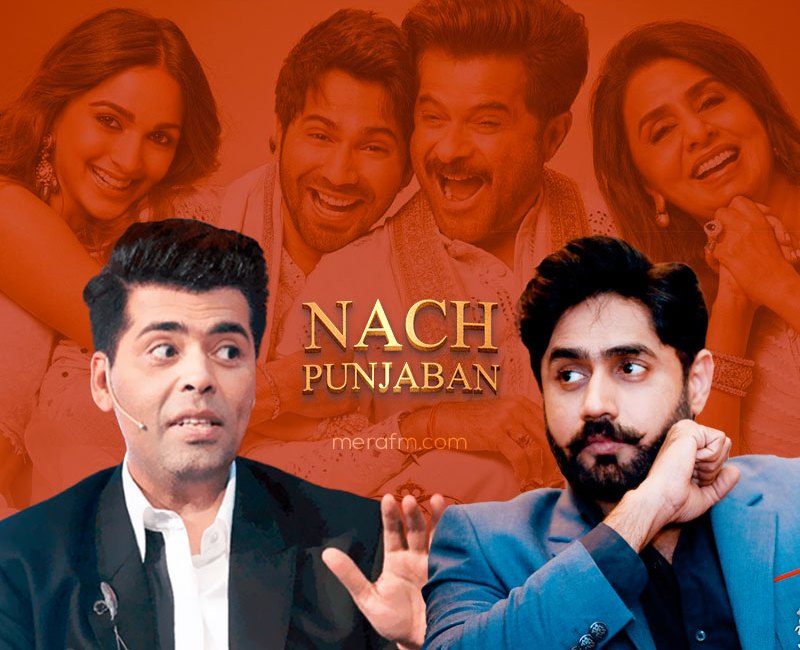 Karan Johar steals 'Nach Punjaban,' claims Abrar-ul-Haq
posted by:

Abdul Latif Dadabhouy

No Comments
Bollywood steals Pakistani music yet again!
Pakistani music from the 1990s was also a hit at the time. Why not, right? We've had some of the best singers and musicians around. We offer unsurpassed quality in any language. Bollywood, on the other hand, enjoys stealing our songs without our consent. Imagine a multi-billion-dollar industry with a scarcity of skilled, unique composers.
Karan Johar copies Nach Punjaban, Abrar-ul-Haq claims.
Abrar ul Haq, a Pakistani singer, has accused director Karan Johar and his production company Dharma Productions of copying his music. In a tweet, Abrar claimed that Karan stole his song "Nach Punjaban" for his forthcoming film Jugjugg Jeeyo. The song Nach Punjaban was featured in the recently released trailer for Jugjugg Jeeyo.
Abrar's tweet reads, "I have not sold my song 'Nach Punjaban' to any Indian movie and reserve the rights to go to court to claim damages. Producers like @karanjohar should not use copy songs. This is my 6th song being copied which will not be allowed at all. @DharmaMovies @karanjohar." In another one he wrote, "Song 'Nach Punjaban' has not been licensed to any one. If someone is claiming it, then produce the agreement. I will be taking legal action #NachPunjaban."
Twitter is angry!
Several irate comments were written on Dharma Productions' trailer premiere video, which featured the cast dancing to the song. "You could provide them notice enough is enough," one person suggested. They believe that Pakistan is a bad country, but they plagiarise our music, films, and even sequences from our dramas. Why are you copying us if Pakistan is so bad? @DharmaMovies @karanjohar "Why would you copy?" questioned another.
Also Read: Kangana Ranaut calls Gehraiyaan movie 'trash'
Abrar-ul-Haq added another tweet mentioning that he has not given rights to the song to anyone. That makes the song his individual property. Moreover, he will be taking legal action against the Producer.
A fan adds,
Here is the copied version for the Bollywood movie, "Jug Jug Jeeyo,"
T-series replies back!
To this, T-series replies back to the claim allegation with a Tweet,
Also Read: The Avengers' was inspired by Mahabharat, says Kangana
We hope that Indian musicians come out with better music and innovative songs to counteract this practice of Indian film.
Have something to add to the story? Comment down below!