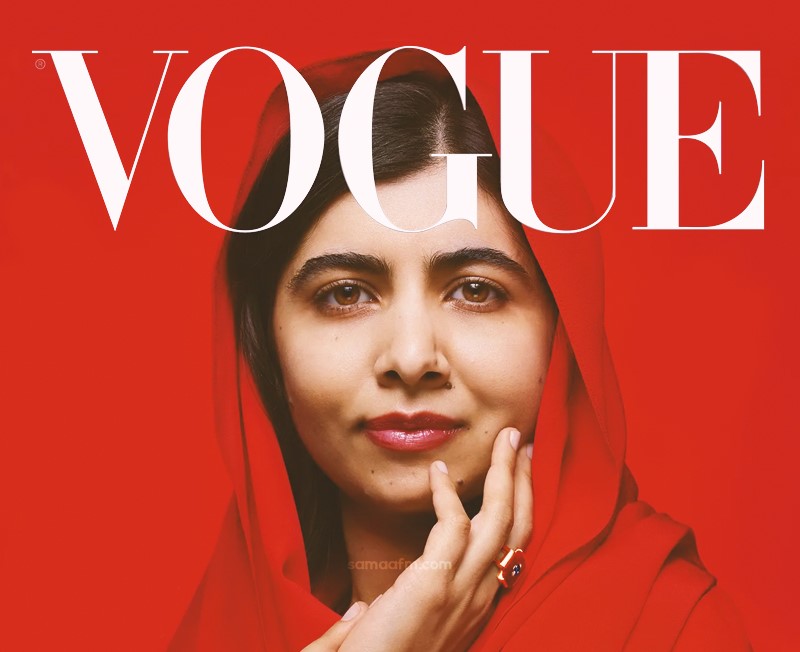 Malala Yousafzai features on the British Vogue Cover
posted by:

Abdul Latif Dadabhouy

No Comments
Malala on BRITISH VOGUE COVER!
Pakistani education activist, and youngest Nobel Peace Prize Laureate Malala Yousafzai, has graced the front cover of the renowned style magazine, British Vogue, for the July release.
Photos of the covers have been circling via social media since Monday night. While her supporters are praising her success, Malala's haters also are posting harsh remarks on Twitter. Nonetheless, Malala Yousafzai is collecting acclaim from everywhere the world.
Discussing her time at the Oxford University, Malala told the publication, "I was excited about literally anything. Going to Mc Donald's or playing poker with my friends or going for a talk or an event." She further said, "I was enjoying each and every moment because I had not seen that much before." She added, "I was never really been in the company of people of my own age because I was recovering from the incident and traveling around the world, publishing a book and doing a documentary and so many things were happening. At university, I finally got some time for myself."
Sririn Kale applauds Malala
The magazine's profile of Malala Yousafzai has captured her achievements, along with other aspects of her life. The interviewer Sririn Kale also writes, "She is certainly winning. Worldly yet guileless, she is the first to suggest we take selfies together and is never less than sincere. Our conversations almost always come back to the subject of girls' education, not in a tedious way, but because it sits forever at the forefront of her mind."
Mahira Khan also congratulates her along with many celebrities and shared her achievement on social media!
Read More: Women Empower Wednesday: A Remarkable Inspiration Malala Yousafzai
Moreover, she wrote "That's right babygirl! @Malala Shine on, power through.. cheering you on always!"
She is recognized for her efforts for the education of girls in her hometown Swat. She is one brave and fierce girl. Rock on Malala, you are truly and inspiration for us all! Congratulations!