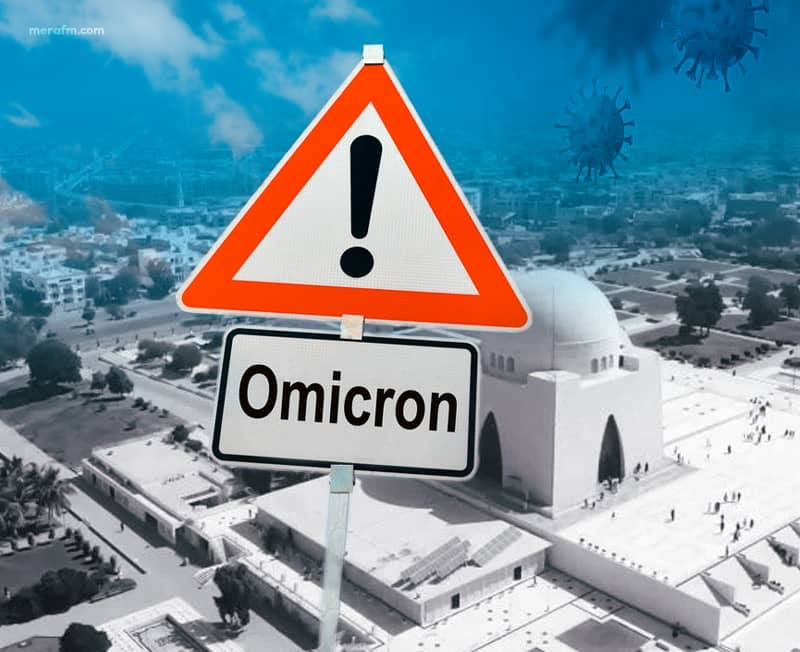 Pakistan detects first Omicron case
posted by:

Abdul Latif Dadabhouy

No Comments
Pakistan detects first Omicron case
KARACHI, Pakistan – A provincial health ministry official told on Thursday that Pakistani authorities had discovered the first case of the Omicron type of coronavirus in the country.
The virus was discovered in an unvaccinated patient being treated at a private hospital in Karachi. Pakistan's most populated metropolis, according to a representative for Sindh's southern province.
The patient had traveled abroad, according to the official, who did not specify where the patient had gone. However did say that contact tracking was underway
Sindh Health Minister Azra Fazal Pechuho told the authorities, "suspect the case to be of the Omicron variant due to the virus' behavior."
Also Read: Omicron threat: Sindh allows booster shots of vaccine
"The genome sequencing has not been done as of now, but we suspect it to be the Omicron variant due to the manner in which the virus is behaving".
The alleged Omicron-affected patient is a 57-year-old woman from the province capital, according to her.
The Omicron variant spreads quickly. However, recent reports from South Africa suggest that the variant does not cause a high number of deaths.
In the wake of the Omicron variant of coronavirus, the National Command and Operations Centre (NCOC) imposed travel restrictions earlier this week, adding eight more nations, largely in Europe, to Category C, which prohibits inbound travelers.
Omicron world update for travelers
The number of countries in Category C has expanded from 7 to 15 as a result of the latest expansion. Netherlands, Hungary, Ireland, Croatia, Ukraine, Slovenia, Vietnam, Poland, South Africa, Mozambique, Lesotho, Eswatini, Botswana, Zimbabwe, and Namibia are among the countries on the list.
Passengers from Category C nations will be completely barred from entering Pakistan, according to the NCOC. It went on to say that only 'necessary' travel from those nations would be permitted, subject to a special committee's approval.
Also Read: Everything to know about the Omicron variant of Covid-19
The forum went on to say that all visitors to Pakistan would be required to get vaccinated. Moreover, take a PCR test. Which would be required for Pakistanis and foreigners over the age of six. And that the PCR test would have to be taken 48 hours before boarding.
The Omicron coronavirus variety was initially found by South African health officials last month. Moreover, the World Health Organization designated it as a "variant of concern" (WHO). Scientists are currently gathering information to determine how contagious it is and how serious it is.
Last but not least if you have something to add to the story? Comment down below!