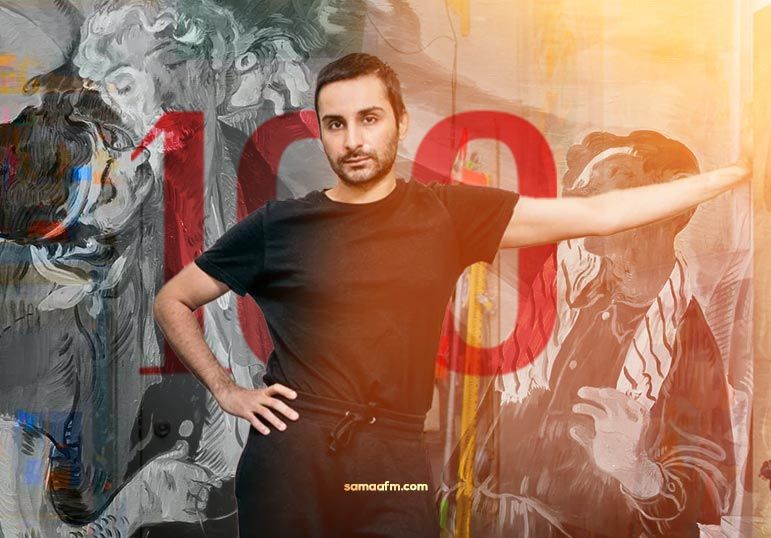 Pakistani-American Painter Salman Toor featured on Time100 next list
posted by:

Abdul Latif Dadabhouy

No Comments
In today's world, an artist is considered to a someone with a talent and the skill set to conceptualize and make creative works. Such individuals are singled out and prized for their ideas and originality. Their artworks can take many forms and fit into numerous categories. These categories include ceramics, sculptors, paintings, architecture, drawings, mixed media, photographs, digital art etc.
Appreciation of art and his work is now limited to those who can see the reality and depth into it. Pakistan is blessed in that case as well, but still the ratio has been alarming. Similarly a Pakistani-American artist Salman Toor is not listed under Time100 next list and his artwork is commendable!
Salman Toor
Salman Toor is Pakistan born artist based in New York City. With Bachelors in Fine Art (Painting and Drawing) from the Ohio Wesleyan University and a Masters in Fine Art (Painting) from The Pratt Institute, Salman has had multiple exhibitions worldwide. Born in Lahore, Toor has always lived in an art bubble and he liked to paint and to create different pictures in his mind and then copying it exactly to the canvas. His work was display in a solo show at the Canvas gallery; 'Short Stories.' Recently, he also had a special intimate opening [a solo show] of 'How will I Know' at the Whitney Museum.
Salman Toor Included in Time100 Most Influential People List
The news of Salman's addition in the list caught the attention of the media after he took to Instagram and expressed gratitude for the honour.
Toor wrote on his Instagram, "Super excited to be included in TIME100 Next 2021 among emerging leaders who are shaping the future."
The publication praising the artwork of Pakistani artist wrote, "Toor, who was born in Lahore, Pakistan, and lives in New York City, has made his career subverting the styles of old paintings by centering openly queer men of South Asian descent in an attempt to, as he says in the audio guide for The Star, "play with the idea" of societal norms." It further added, "Now more people than ever are paying attention: the artist recently secured his first solo show at the Whitney Museum of American Art in New York City, which will be on display through April 2021."
The Time100 Next list is divided into multiple categories, including artists, leaders, actors advocates and innovators. Salman Toor's work made it to headlines when one of his paintings was sold in United States at a staggering $822,000, making his work the highest ever painting for a Pakistani artist.
Toor's painting "Rooftop Party with Ghosts I" was also sold at Christie's post-war and contemporary art sale at the above mentioned price against an estimate of $100,000-150,000 on December 3, 2020. Measuring at 46.5 inches by 66 inches, the oil on canvas painting was created by the artist in 2015.
Salman also had multiple shows both in Pakistan and abroad. He was also a part of the Lahore Biennale in 2018.
---
READ MORE: MAHIRA KHAN SHINES IN THE LIST OF 100 MOST INSPIRING WOMEN