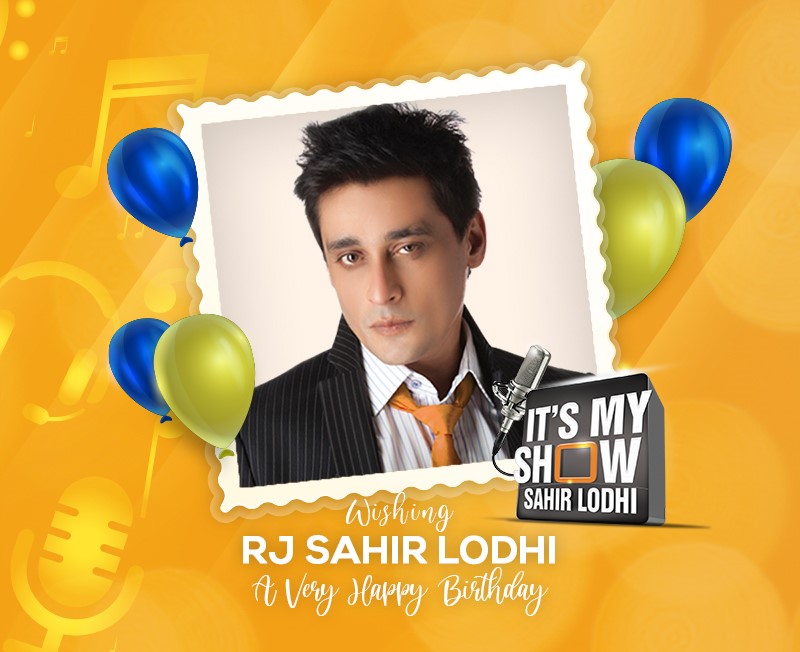 Sahir Lodhi Giving a new definition to radio Shows!
posted by:

Abdul Latif Dadabhouy

No Comments
Sahir Lodhi sparkling a new wave for the Radio listeners
We all see TV artists every day, on different channels projecting their art. But what about RADIO? it is a medium where you increase your fans and make them rigid followers with nothing but your voice. It's all about binding all the people into one page, one channel, one station. SAMAA FM is blessed to have Sahir Lodhi in its team of RJs. A presenter whose presence lightens up your mood. His storytelling and the way he takes his show to a new level is simply remarkable.
Sahir Lodhi
Born on 21st May 1968, in Karachi. Lodhi was born to Ali Kazim and Roshan Gohar Lodhi. He has two brothers Aamir and Tahir Lodhi along with a sister and artist Shaista Lodhi. He is a born artist professionally an actor, director, and a TV/Radio Host. Sahir started his career by hosting chai time on Indus TV. And instantly caught attention from fans and followers on a wider scale. Then he hosted plenty of TV shows including The Sahir Lodhi Show, Morning Masala, 10 Tak Ke Baad With Sahir, Morning with Sahir and Subha Savere, Samaa Kay Saath on Samaa TV.
Journey with SAMAA FM 107.4
Sahir has been associated with SAMAA FM since November 2013 and this journey has been more than great for SAMAA FM 107.4.
It's my show – Sahir Lodhi
He hosts the show It's my show, every Friday from 8 pm to 10 pm on SAMAA FM 107.4 His show is filled with compelling stories of change. He highlights both small steps and huge leaps to make your life better. He presents his show like a therapy session where you can listen and plan a roadmap to your life choices. Everything is relatable in his show. Where attitude towards your life matters a lot!
For his untiring efforts and contribution to the industry and especially SAMAA FM. We wish you a very Happy Birthday! May you live well and happy, amen! Congratulations.