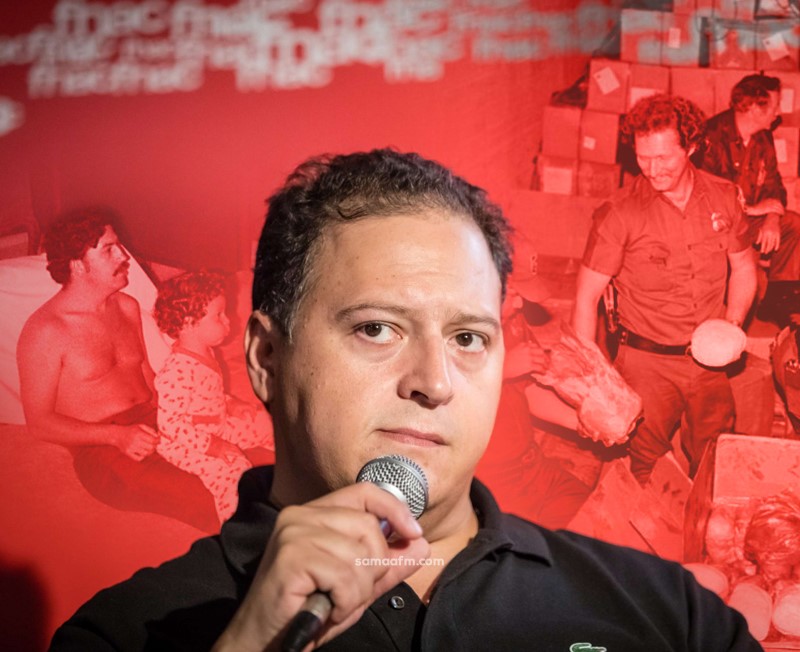 Son of Pablo Escobar reveals about his life growing up in the latest documentary
posted by:

Abdul Latif Dadabhouy

No Comments
The life of Pablo Escobar
Pablo Escobar's son has opened up about what it was like growing up with the world's most famous drug lord as his father, revealing in a new documentary by Sky.
Colombian drug lord Pablo Escobar established the Medellin cartel in 1976. He proceeded to control cocaine markets across the globe. He piled up a multi-billion-dollar domain – all while his family lived in the shadow of the outrageous savagery that accompanied it.
Also Read: Friday Flix Series of the Week: Silicon Valley
Juan Pablo Escobar Henao who now goes by Sebastian Marroquin was well aware that his dad was 'one of the richest men in the world. He was spoilt with gifts and designer goods as a child.
Escobar by Escobar documentary by Sky Documentaries
In Escobar by Escobar, a new four-part series on Sky Documentaries, we get to see that how as a child, Juan would never wear the same clothes twice and had a 'different watch on every day,' as he grew up alongside 'machine guns, cocaine shipments, prostitutes, amongst bags of money and millions of dollars, airplanes, yachts, luxury cars.
Juan Pablo recalls in the first episode how he had a fleet of motorcycles before he'd even become a teenager. He shared, "When I was four, my dad gave me my first motorbike," he says. "At 11, I already had 27, just 27!
How rich was Pablo Escobar?
Furthermore, the 44-year-old Juan Pablo shares, "In my dad's golden age, this country had 200,000 acres planted with cocaine."
Moreover, he also discloses that his father had an average income of between 50 and 70 million dollars per weekend, just in Miami."
In any case, even from early on, he additionally realized that there was a hazier world that lay behind his family's wealth which was something that would ultimately arrive on his shoulders.
Did Pablo Escobar surrender himself?
In 1991, Pablo Escobar handed himself in to authorities. However he made a bargain with officials that meant he was allowed to be housed in his own self-built prison called La Catedral.
Juan Pablo reveals that "When you are born an Escobar, you have no right to happiness or calm." After escaping from the authorities the following year, he convinced his family to go into hiding with him. Juan Pablo was a teen then.
The drug lord in hiding
"My father asked us to hide with him because we couldn't be safe outside," he says. "We'd go to places blindfolded; we'd go to various hiding spots. We were in at least six different safe houses."
However, within a matter of months, the family realized that life in exile was not safe for anyone associated with the cocaine kingpin. Escobar told his family that he is a danger. While hiding in Casa Azul, he witnessed his father crying he couldn't say anything and left.
The final goodbye of Pablo Escobar
About the final goodbyes, Juan proceeds to share, "When we were about to leave, I went towards the Altos building and my dad followed us in a car. We turned to go into the building; he honked a couple of times and carried on his way. That was the last time I saw my father alive. It was like a final goodbye."
How Pablo Escobar died?
Juan Pablo clarifies how the passing of their father was not just saddening for the family, yet additionally his own destiny changed.
Pablo Escobar was eventually shot dead in a shootout in 1993, 16 months after he escaped La Catedral, leaving his 16-year-old son a huge responsibility on his hands.
Where is Pablo Escobar family now?
The Escobars were denied asylum in various countries, however, they eventually fleed Colombia to Mozambique, then to Brazil. And now the family settles in Argentina.
You can watch 'Escobar by Escobar' here.