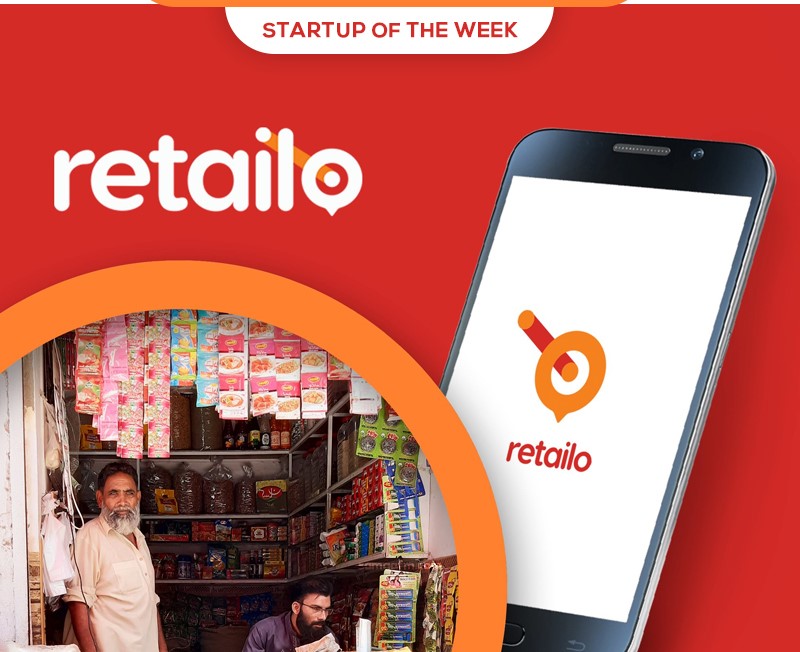 Tech Tuesday Start up of the Week: Retailo Technologies
posted by:

Abdul Latif Dadabhouy

No Comments
It is definitely safe to say that B2B marketplace is the future of the world. Being an online platform which is operated by a third party that opens to buyers and sellers in a particular industry. From 2019 when coronavirus started to spread its roots, B2B marketplace boosted. We have seen Bazaar and Dastgyr with similar aims and this online process works smoothly. Your online platform is independently setup by a third party. Buyers and sellers can register themselves on it and also access to classified advertisements and request for quotations or buds in a particular industrial sector. One similar startup that aims to transform retail supply chains in the region with tech-enabled distribution marketplace that is Retailo Technologies.
Retailo Technologies
Retailo is an online B2B marketplace operating for manufacturers, distributors, and wholesellers from Riyadh and Karachi. It aims to technologically transform how retail supplychains work. It aims to develop a tech-enabled distribution marketplace to cater inefficiencies among the informal retail marketplace. Retailo is a brainchild of Talha Ansari, Mohammad Nowkhaiz, and Wahaj Ahmed. They carry experience from regional startups such as Careem, Rocket Internet, Daraz, Foodpanda, and Shopistan under them.
Their goal is to economically empower the SMEs operating in the retail sector through Retailo Technologies across the MENAP region and real time data to maximize value by making complex supply chains "uncomplicated."
You can also read: STARTUP OF THE WEEK SADAPAY!
Retailo offerings
Retailo offers countless options of maintaining the business through their applications, it offers.
Competitive Pricing
It also offers market competitive prices that help the retailer manage the inventory at a stable and optimum level.
One Stop for everything
You can login to Retailo's application and you can get access to all kinds of their products in one place for your order placement.
Fast Delivery
Since B2B marketplace is the future and if you snooze you might lose a valuable customer, it offers fast delivery service which is timely and low-cost.
You can be both a buyer or a seller through their platform. You can download their application from Google play store.
Milestone
Retailo raises $2.3m in pre-seed round
Supply chain startup Retailo was also granted 2.3million in a pre-seed round led by Early-stage VC firm Shorooq Partners. On the event, they stated that it will focus on Saudi Arabia as their home market, and then establish a strong and more expanded network all over Pakistan. According to the report, Early-stage venture funds almost 500 Startups and 92 Ventures also participated in the round alongside strategic angel investors from the region. With the investment, it has become 92 Ventures' first portfolio company.
They recently launched Hisaab that is a digital ledger app that allows you to record credit/debit entries.
If you want your startup to get featured, contact us.