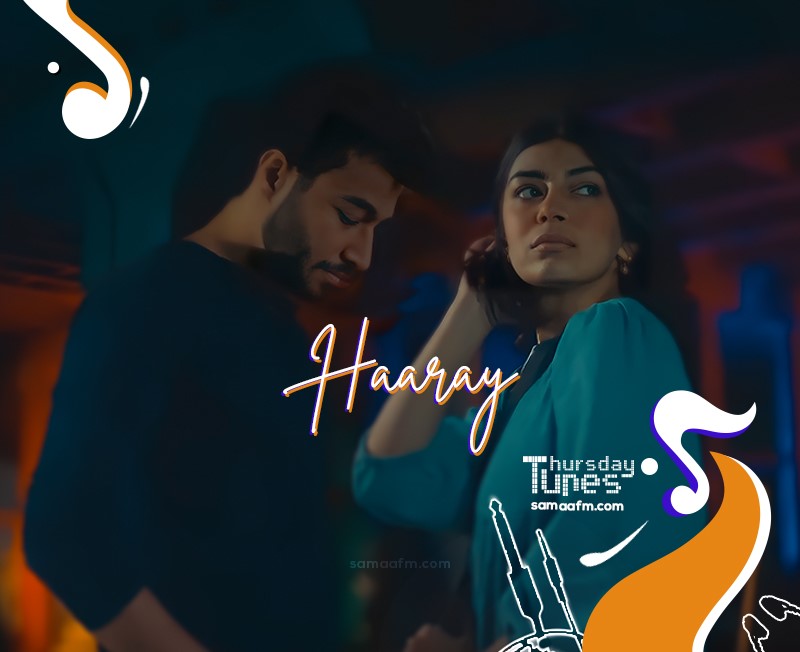 Thursday Tunes: Haaray by Abdul Hannan is a vibe wrapped in aesthetics
posted by:

Abdul Latif Dadabhouy

No Comments
Let's admit it; it's a difficult time to be breaking into any business, let alone music. However, one in which the first year of operation is generally spent traveling (restricted) around the world to play in venues (closed) and at festivals (forced to cancel)? Unless you're fortunate enough to live in New Zealand, which has become a post-pandemic sanctuary, good luck. Fortunately, considering the awful situation the world has been in for over a year, music is needed now more than ever to soothe, divert, and delight us.
Also Read: Hasan Raheem kicking a new soul in Pakistani RnB and Indie genre!
Well, as a result, there are still a lot of new musicians out there creating more music than there are hours in the day to listen to it all. Knowing you're probably eager to change up what you've been listening to lately, we introduce a new and fresh talent Abdul Hannan whose music will transform you to the realm of aesthetics and beauty and we think he will make big entertainment moves in the coming year, despite all.
Abdul Hannan
Originally from Pakistan's Lahore, Abdul Hannan is a musician, singer, composer, guitarist, and producer with a wide range of skills. Abdul Hannan is a programmer who has converted his passion into a career as a musician. His unusual gentle and lovely voice quality, as well as his upbeat musical sense, set him apart from the crowd.
Also Read: Thursday Tunes: Melancholic by Maanu is a "sad tale of affairs"
Faaslay
His new song Haaray is currently available. His debut song, Faaslay, was released during Pakistan's first lockdown. Faaslay is a love-heartbreak tale of a man who is singing about his heartbreak and missing his true love.
Jaanu Na
The next year, he released his second song. Jaanu Na is likewise a heartbreaking tale told in a melancholy manner. For the sorrowful souls, the lyrics, in especially, offer an emotional kick.
Haaray by Abdul Hannan
But Haaray is the song we enjoyed the best and will be discussing. This music swept over us like a lovely wave of colors and vibes during a relaxing day at work. Haaray was released in June 2020, and the song video featured fashion model Wajeeha Zaeem. The song's visual appeal has raised a notch thanks to Babar Dahr's cinematography and Abdullah Khan's directing.
Haaray lyrics by Abdul Hannan
Kaisay hain ye lamhay jo beetein na
Har pal yaadon ki dhun mei jee raha
Arson ki thi jo ye daastaan,
Aasan nahi hai ab ye bhoolna,
Hum to haaray
Na thay tumharay
Kyun dil Na maanay
Kay hum haaray
Watch the music video here
You can also enjoy his unplugged performance at SAMAA FM studio,
Have something to add to the story? Comment down below!