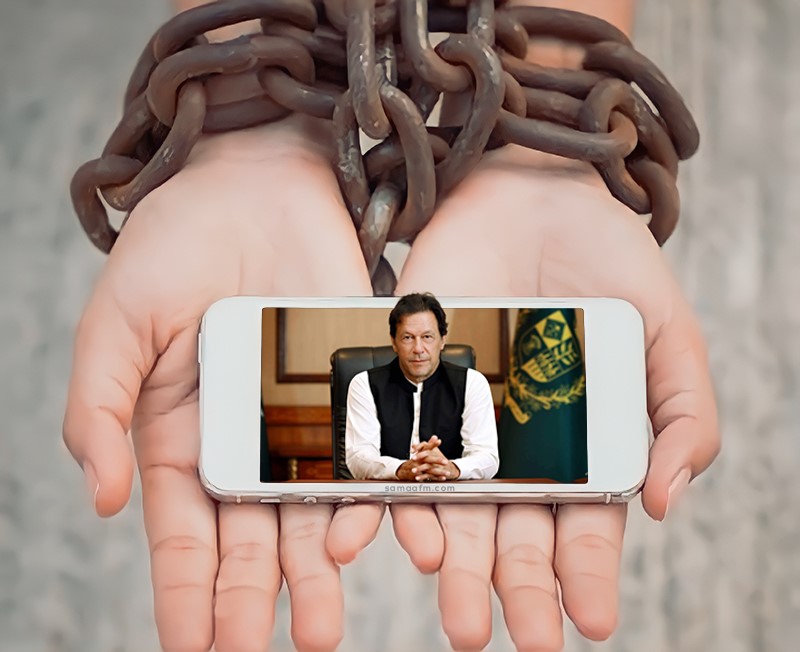 Twitter divides as PM Imran Khan blames mobile phones for sexual crimes, but is this the whole story?
posted by:

Abdul Latif Dadabhouy

No Comments
PM Imran Khan strikes again!
Previously, PM Imran Khan drew widespread condemnation for claiming that an increase in sexual assault incidents in the country is tied to how women dress.
"If a woman wears very minimal clothes, it will have an influence on the males unless they are robots." Prime Minister stated in an interview with HBO's "Axios." It's merely a matter of common sense."
Read More: PM Imran Khan says wearing 'few clothes' in a society like Pakistan may lead to rape
Blaming mobile phones for increasing sex crimes
At an event, the premier commented on the tragedy at the Minar-e-Pakistan. He said that the occurrence was unsettling and that such events are not part of our culture or faith.
"In the past, the respect that women received in our country was unmatched in the world; in the West, ladies did not receive the respect that they did here," PM Imran stated. The Head of Government went on to say that such situations happen because our children are not properly guided.
"Sexual crimes are on the rise as a result of cell phone abuse. We must teach our youngsters about Seerat-e-(PBUH) Nabi's superior attributes "Added he. He regretted that the previous ruler had never placed a premium on education because it was not a priority for them. "No one in the country has ever dreamed of a single curriculum," he added.
Twitter lashes out on Imran Khan for blaming mobile phones
Many social media users shared their reservations and called out the premier for not 'calling out the actual culprits.' And this could truly be one of the days where Imran Khan was misquoted.
A user tweets,
Another user replied, "They'll blame everything under the sun except the culprits."
Someone added a reply,
The other side to the story
However, another viewpoint illustrates the flip side. Imran Khan claims that sexual crimes are perpetrated due to the "negative usage" of technology and a lack of adequate "upbringing."
In a video, he further states that Technology is increasing and every child is becoming tech-savvy. But only the negative usage can have implications on society. He also adds that the Minar-e-Pakistan incident shook him. Moreover, he reiterates, 'Tarbiyat' is important on basic levels.
False media representation or out-of-context coverage can sometimes creates more and more hate towards a society, do you agree?
Have something to add to the story? Comment down below!