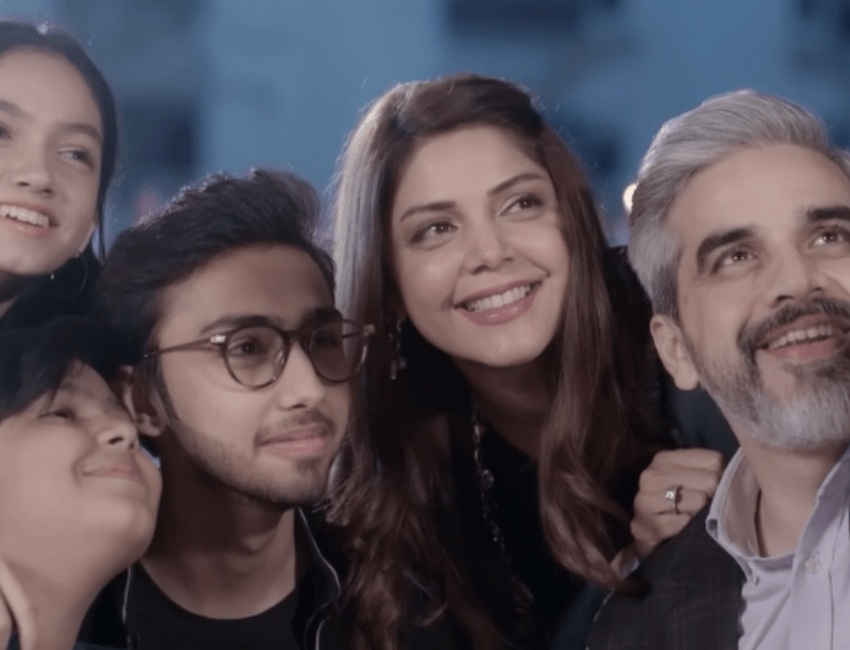 Upcoming drama Pinjra featuring Hadiqa Kiani and Aashir Wajahat is an ode to late Asma Nabeel
posted by:

Abdul Latif Dadabhouy

No Comments
Upcoming drama Pinjra will be an ode to the late Asma Nabeel
The upcoming drama Pinjra, starring Hadiqa Kiani, Omair Rana, and Aashir Wajahat, pays tribute to late screenwriter Asma Nabeel, who also wrote scripts for Khuda Mera Bhi Hai and Khaani. The plot of the show revolves around the subject of parenting.
On Sunday, Rana posted the teaser to his Instagram account with the caption, "Nothing is greater than the responsibility of raising a child. Here we go. Bismillah. The next one to hit the air soon."
The cast of Pinjra
He went on to say that it was an ode to Nabeel, with a great ensemble cast that included Kiani, Sunita Marshall, Wajahat, Zhalay Sarhadi, and "more of the greats" to be revealed in other teasers, "especially the lovely kids."
Also Read: Upcoming movie Goodbye featuring Amitabh Bachchan is a bitter-sweet treat
Storyline
Najaf Bilgrami directs the show, which is produced by Shazia Wajahat under the banner of Showcase Productions. The first scene of the drama introduces the family, and Kiani's voiceover suggests that while all children are supposed to be equal in their parents' eyes, this does not always happen. And, despite the mother's desire for her children to achieve their dreams, there is visible tension in the family as there is screaming, smashing things, and discord near the end of the clip.
Also Read: The trailer of What's love got to do with it? is out and it's sweet!
Wajahat also posted the teaser on Instagram, writing, "Bismillah. In loving memory of our beautiful friend Asma Nabeel. Pinjra coming soon. A Showcase Presentation."
Have something to add to the story? Comment down below!