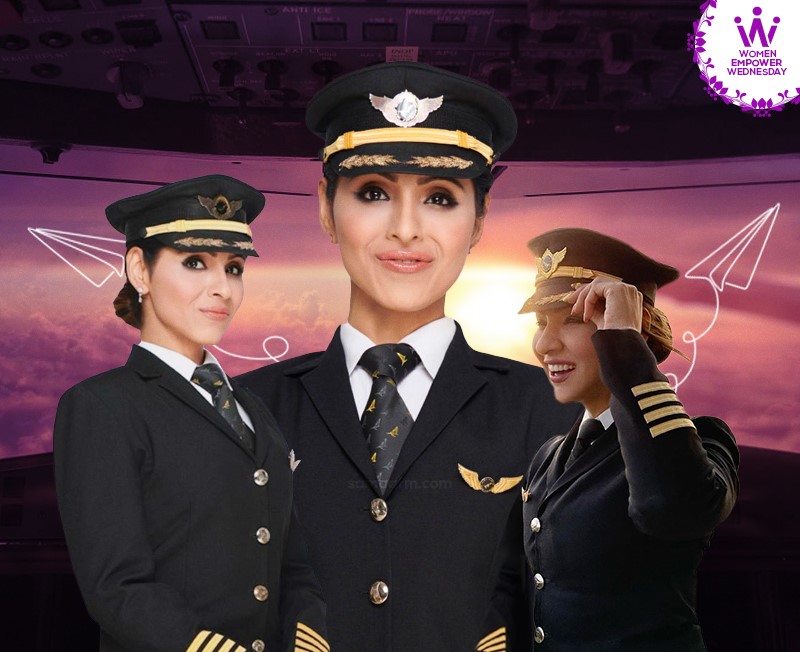 Women Empower Wednesday: Going to heights Zoya Aggarwal
posted by:

Abdul Latif Dadabhouy

No Comments
Dreams are unbroken wings. Every dream is special and every dream has its own boundless field. We always have dreams when we are kids. Some wants to be a doctor and some wants to be a pilot and those dreams sometimes gets faded in our school notebook's essays. Now imagine the same dream with actual real wings and a young woman Zoya is amassing that dream being above altitudes and flying high. Today it is all about Zoya Aggarwal.
Zoya Aggarwal
A young girl from India, Zoya Aggarwal is an aviator. She serves Air India as a pilot. Zoya is the youngest woman pilot in India to fly a Boeing-777 in the year 2013. From an age of eight, Zoya wished to be a pilot. She would spend hours gazing at planes flying off her head. And dreamt about being the one who could fly it one day. Belonging to a middle-class family, she was hesitant to share her dream. Finally. she gathered the courage and told her parents. Despite all of the initial problems she used all her savings to enrol herself in the aviation course.
She proved herself and topped college. After that, she never looked back. His father took a hefty loan and paid for her course. Her first flight experience was to Dubai in 2004 and she became the first woman in the world to fly across opposite poles.
Saving lives
In 2015, Zoya was praised for her job in saving a traveler's life. A New York-bound Air India Boeing turned around mid-air and arrived at the Indira Gandhi International Airport. Reportedly a male passenger grumbled breathing issues. Despite the fact that the plane with 327 travelers was airborne for 150 minutes. Flight administrator Zoya chose to turn around to Delhi after the traveler complained of shortness of breath and needed urgent clinical consideration. The ailing traveler was hurried to a close-by emergency clinic following the plane landed.
Zoya Aggarwal marks history with the longest direct commercial flight over the North Pole
Capt Zoya Aggarwal marks history as she landed the nearly 17-hour direct flight from San Francisco via the North Pole. The flight landed at the Bengaluru international airport on January 11. That whole experience was extremely tiring but the determination led Zoya and the responsibility to safely land hundreds of people is itself an achievement.
Read More: Women Empower Wednesday: Fatima Bhutto
Like Zoya Aggarwal, there are plenty of other women who want to make dreams happen and turn them into reality. It all comes down to never stop believing in yourself!