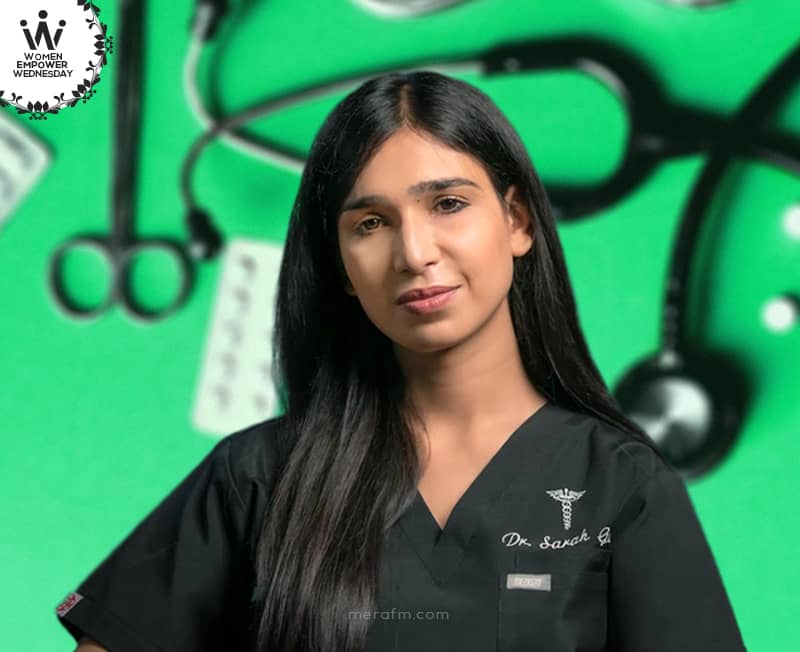 Women Empower Wednesday: Pakistan's first transgender doctor Sarah Gill
posted by:

Abdul Latif Dadabhouy

No Comments
Transgenders in Pakistan
Pakistan has progressive legislation that safeguards trans rights in theory. In South Asia, there have been thousands of years of references to the gender-diverse population, and Pakistan is one of just 12 countries in the world that recognizes transgender status on national ID cards.
However, the Khawaja Sira community was criminalized by the British Raj by the Criminal Tribes Act of 1871, and trans people in Pakistan continue to suffer as a result of the attitudes it engendered.
Violence against transgenders
Violence against trans individuals has increased in recent years. Nayyab Ali, a prominent trans activist, was attacked at her Islamabad home in November by two men brandishing knives. She was held captive for three hours and tortured and robbed during that time. And this is just one example; transgender people's rights are being intentionally infringed on a regular basis. Resistance, on the other hand, breeds persistence. Sarah Gill overcomes all odds to become Karachi's first transgender doctor.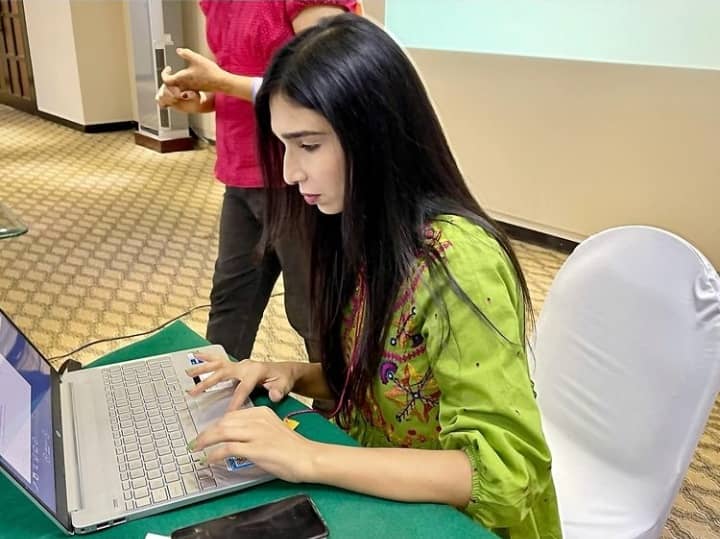 Sarah Gill
A transgender individual 23 years old Sarah Gill has created history by becoming the first Pakistani woman to pass the professional MBBS test. Sarah Gill Khan, Pakistan's first transgender person to get this honor, just completed her MBBS final exam at the Jinnah Medical and Dental College in Karachi.
Sarah, who had to enroll in medical school as a male student, told an interviewer that her classmates were aware of her true identity, despite it never being legally revealed. Her parents insisted that she dress up as a man, she said.
Sarah Gill shares her struggles
Sarah remarked about her struggles. She said "Despite the fact that I am not a guy, they insisted on me dressing up as one for the rest of my life. They claimed that I am self-centered. Moreover, I do not consider the loss of respect that my family will suffer if I come out as transgender. She also believes that every transgender person has to deal with the same issues."
Before completing her MBBS degree, she remarked in an interview, "My family warned me that if I came out as transsexual, they would stop funding my education. I'll have to pay for my next year's tuition on my own now."
Furthermore, Sarah is said to have tried suicide a few times, according to some stories. "A regular individual will never comprehend our mental state. It's as though a soul has been trapped in the wrong body "she stated
Moreover, Sara is also the founder of the non-profit Gender Interactive Alliance. In addition to that, she said, "I am not ashamed of my sexuality. And the finest source of encouragement is the fact that my community requires my services," she believed.
Have something to add to the story? Comment down below!
Also, find out more inspiring Women Empowering stories here!