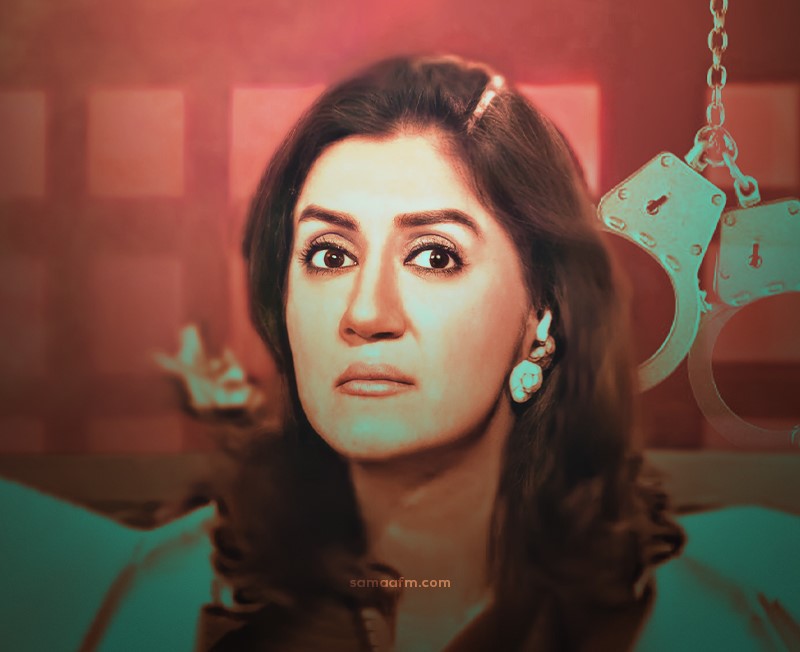 Arrest warrant issued against Ayesha Sana for cybercrime, but why?
posted by:

Abdul Latif Dadabhouy

No Comments
Non-bailable arrest warrant issued against Ayesha Sana
Ayesha Sana is a versatile actress who has starred in a variety of morning shows, films, and drama series. On Tuesday, a session's court in Lahore issued a non-bailable arrest order for the TV presenter who rose to prominence following her viral video "Bright Karein."
What are the charges on host Ayesha Sana?
As revealed by reports, the morning program host has been charged with cybercrime.
The case was allegedly heard by Additional Sessions Judge Syed Ali Abbas on Tuesday. As well as that Sana was arrested when she failed to appear in court, according to the warrant.
According to sources, the complaint against the TV personality was filed by a guy named Yousuf Baig. Sana is accused of defaming the complainant's family over the internet, according to the case filed with the Federal Investigation Agency.
Also Read: Who is this Hasbulla and why is he being called 'Mini Khabib?'
According to Yousuf, the Kuch Apne Kuch Paraye actor inappropriately shared photographs of his wife and daughter on social media. He also says that she posted their intimate photos on a website, causing his family to be "disgraced."
Following, she failed to appear for the hearing, and as a result, the court issued a non-bailable arrest order for her.
More controversies from Ayesha Sana?
We've all watched TV personality Sana's funny 'bright karein isey' video numerous times and enjoyed all the memes and Dubsmash parodies that accompanied it. It's worth noting that this isn't the first time the morning show presenter has been served with a warrant. Sana has already been involved in a number of scandals.
Inline manner, someone filed a check bounce lawsuit against her the prior year. After a check she had written bounced, the Mere Paas Pass actress fled into hiding. Sana, according to the complaint, is a family friend who departed after borrowing Rs2 million for her household requirements.
The complainant got a check after meeting her, which later bounced. The Defence police station charged her with fraud as a result.
Also Read: Chand Nawab 'Karachi Se' video is up for auction as NFT, with a price tag of $67500
Not complying with the authorities
In addition, Sana reportedly borrowed money from multiple parties as part of usual money-saving committees, according to details.
Also Read: Twitter lauds PM Imran Khan for 'positive U-turn' on his previous rape comments
Furthermore, according to reports, the entire sum is about Rs20 million. The TV presenter has not yet returned any of the money to the fund's participants.
Moreover, Federal Investigation Agency's cybercrime detains model and actor Ifrah Khan last month. In Lahore, she reportedly blackmailed and extorted a businessman.
Have something to add to the story? Comment down below!