Best Pakistani dramas of 2021
posted by:

Abdul Latif Dadabhouy

No Comments
Pakistani dramas winning hearts in 2021
The Pakistani drama industry is one of the few that can hold an audience's attention with its storylines. These storylines don't always make sense. However, they are still recognized for their direction and acting. The writers, directors, support teams, and the star cast and their supporting actors deserve full credit for this wonderful Drama. Since Pakistani dramas are still establishing themselves and growing stronger. Let's take a closer look at the best Pakistani dramas of 2021.
Best Pakistani Dramas of 2021
Today, we've compiled a list of the top ten best Pakistani dramas of 2021, based on ratings, fan following, and viewing duration.
IMDb: 8.8/10
Hum TV's Chupke Chupke is a Pakistani drama and without a doubt one of the best Pakistani dramas of 2021. Danish Nawaz directed and Momina Duraid Productions produced this drama for Ramzaan 2021. Saima Akram Chaudhry wrote the drama Chupke Chupke. In the lead roles of Chupke Chupke are "Osman Khalid Butt, Ayeza Khan, Areesha Sultan, Asma Abbas, Uzma Beyg, Arslan Naseer, Aymen Saleem, Ali Safina, Mira Sethi, and more.
The plot centers around Dada Jaan (late) with two wives, "Bari Dadi" (Asma Abbas) and "Choti Dadi" (Uzma Baig), who live in a house divided into two halves, Nawab Villa and Nawab House. They have a savage rivalry, and they keep their grandchildren apart. Despite their hatred for one another and their strained ties. The cousins of both dadis (including Faazi, Meenu, Mishi, Waleed, Mirchi, and Hadi) are different and more enjoyable than them, and they always end up telling each other secrets.
Read More: Drama Review: Chupke Chupke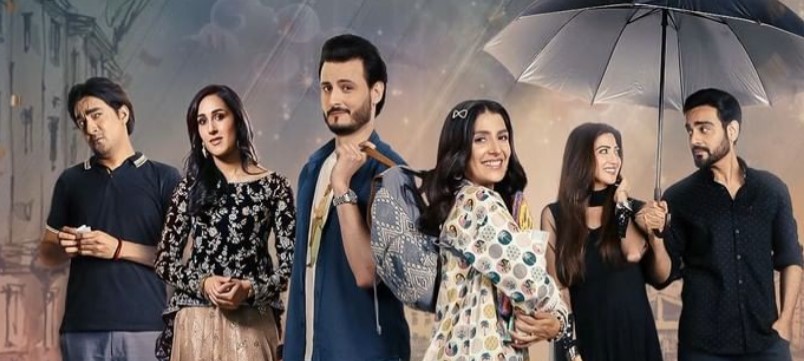 IMDb: 9.6/10
Parizaad is a Pakistani drama television series based on Hashim Nadeem's novel of the same name. Ahmed Ali Akbar and Yumna Zaidi star in the lead roles, with Ushna Shah, Urwa Hocane, Saboor Aly, and Mashal Khan also appearing in supporting roles.
Parizaad, a dark-skinned college student, is the protagonist of the drama (Ahmed Ali Akbar). Parizaad has struggled with self-esteem and confidence throughout her life. Despite society's opinion of him, he is an industrious, respectable, and well-mannered individual who leaves an indelible impact on everyone he meets. This drama follows him on his journey through life, meeting friends and adversaries along the way as he wrestles with his inner conflict of choosing between his true passion for poetry and a pragmatic career that would provide income for his family. The drama boasts one of the most compelling plots in Pakistani cinema in recent years. Ahmed Ali Akbar has demonstrated his acting chops in a variety of roles, notably the stunning "Laal Kabootar." Ahmed Ali Akbar, on the other hand, moved outside his comfort zone and produced even better work, encapsulating his charm!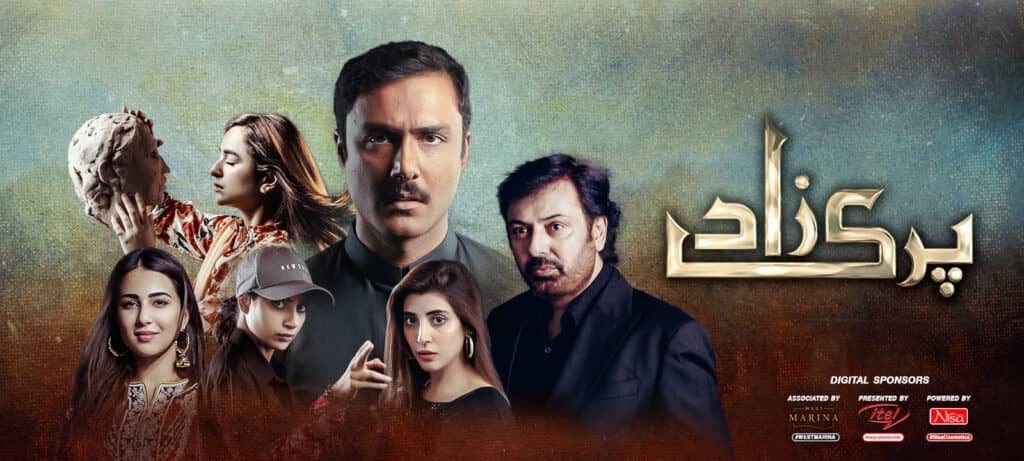 IMDb: 8.5/10
It's fair to say that Khuda Aur Mohabbat 3 is one of the most eagerly anticipated dramatizations in the Pakistani industry. It's also a direct effect of how much the audience adored the previous two seasons. With everything 'overwhelming,' the Khuda Aur Mohabbat crew returned more grounded this time and nailed it!
Hashim Nadeem Khan wrote the play, which is directed by maestro Syed Wajahat Hussain Khan. Mahi and Farhad are the central characters in the story. At Mahi's best friend's wedding, Farhad, a middle-class boy with huge goals, falls in love with her. She comes from a wealthy feudal family. Things start to go wrong when Iqra Aziz, despite her undying love for Farhad, marries someone else! The tale is kept moving by the fast-paced drama.
Read More: Drama Review: Khuda Aur Mohabbat 3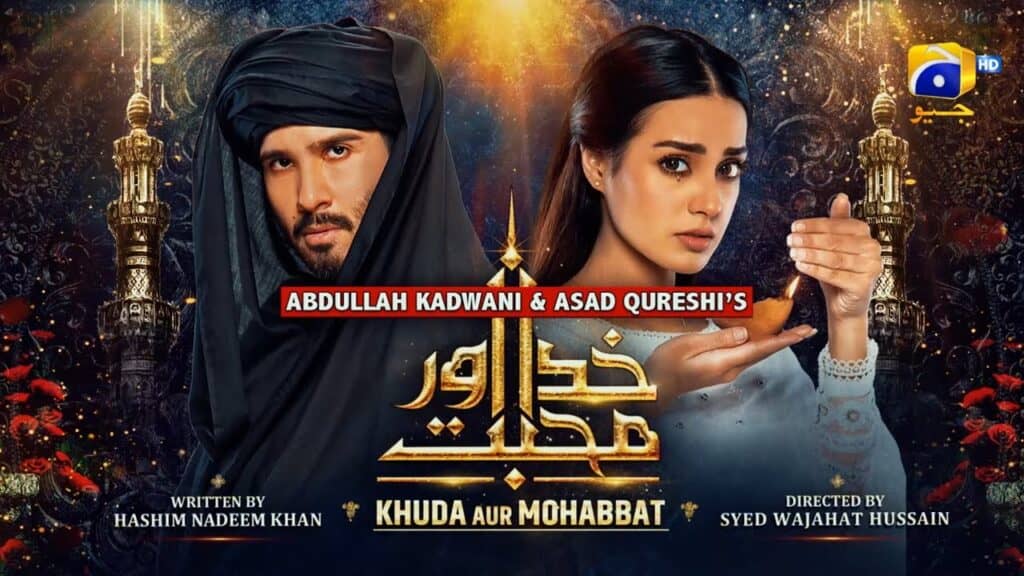 IMDb: 8/10
The play revolves around the lives of Moosa (Imran Ashraf) and Zohra (Hashim Nadeem) and is directed by Wajahat Rauf and adapted by Hashim Nadeem from Nabila Aziz's book of the same name (Sarah Khan). While Moosa has a solid social standing and is devoutly religious, he takes his role as a 'janasheen' very seriously. On private occasions, Zohra performs as a dancer. Without understanding Zohra's occupation, Moosa begins to gaze all starry-eyed at her. As the story unfolds, we observe Moosa's mental turmoil as he moves from denial to skepticism to acceptance of his affection, all while facing opposition from his family.
Because of Imran Ashraf's flawless acting, the drama was well welcomed by fans and admirers. Sarah's beauty and acting abilities never cease to wow the audience!
Also Read: Drama Review: Raqs-e-Bismil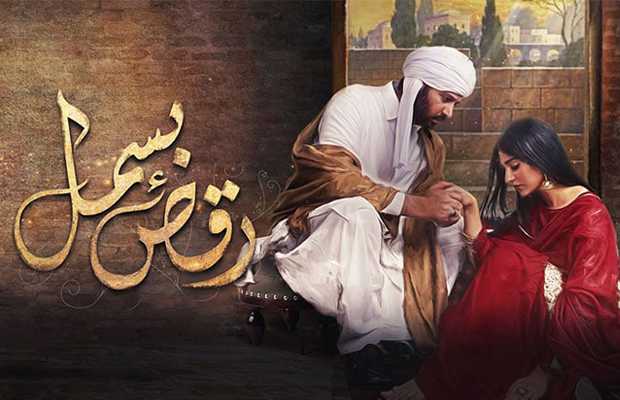 IMDb: 7/10
Hum Kahan Ke Sachay Thay, written by Umera Ahmed and directed by Farooq Rind, is without a doubt one of the most emotional rides that audiences have ever witnessed. We all agree that Umera's writing is powerful and fascinating, and all of her television plays feature compelling narratives and thrilling climaxes. The drama is based on her novel from 2008, and the plot revolves around various emotional ups and downs.
Mehreen, Aswad, and Mashal are three cousins in their early twenties when the story begins. They're all first cousins, and they have an unbreakable bond. Mashal is a young beautiful girl from an affluent family, but Mehreen, her 'phuppo ki beti,' is a disturbed youngster following her parents' divorce and her father's suicide. Mashal and her mother Shugufta (Zainab Qayyum) are envious of Aswad (Usman Mukhtar), relationship with Mehreen, a relative of both who lives overseas. To a large part, the play is about love and catastrophes. The drama's stars did an excellent job in their parts. Furthermore, the drama is thought to be a little too slow for the audience's tastes, but it still manages to stay on top of the charts.
Read More: Drama Review: Hum Kahan Ke Sachay Thay starts off with a roller coaster of emotions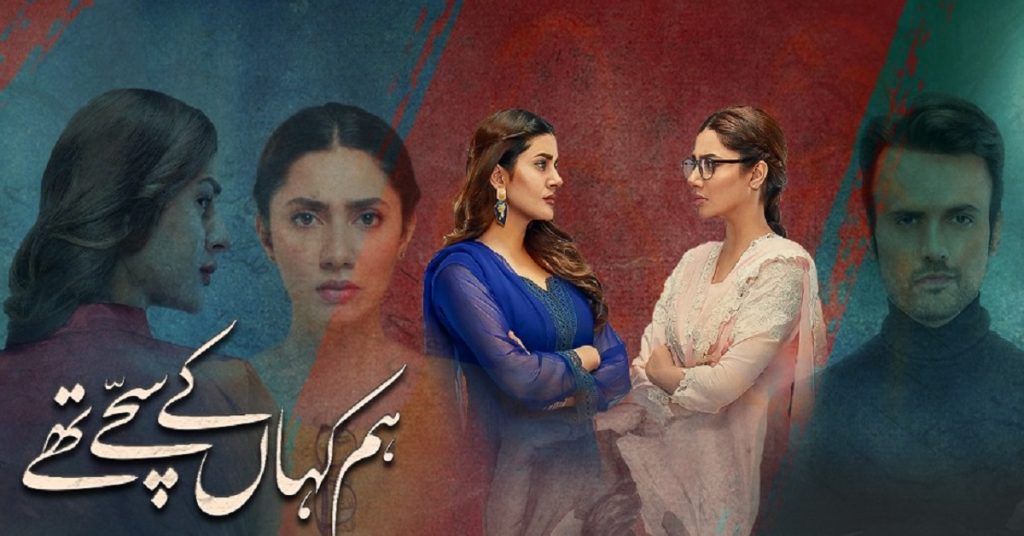 IMDb 8/10
At first sight, Faiza Iftikhar and ARY Digital's Pehli Si Muhabbat appear to be a regular, everyday drama, yet unfortunately, it is its greatest strength. The boy next door cliche attracts millions of viewers, and the serial was a surefire hit with Maya Ali and Sheheryar Munawar in the key parts. To a time when plays are increasingly regressing, revealing how much the Pakistani entertainment industry profits from chauvinism, the drama subtly alludes to feminism.
Maya Ali and Sheheryar Munawar played key roles in the drama. It captivated many hearts with its catchy old-school romance and exquisite plot. It is about Rakshi and Aslam, who fall in love to the point where they can no longer live without each other. The animosity between Aslam's eldest brother and Rakshi's father, on the other hand, causes problems in their connection. The plot changes later when Faizullah introduces Rakshi to a new figure named Sikandar. This new persona reintroduces the viewer to the past, revealing a love affair between Sikandar and Aslam's sister. The plot takes a vindictive turn, causing havoc in everyone's life. The bereaved couple must endure the agony of separation.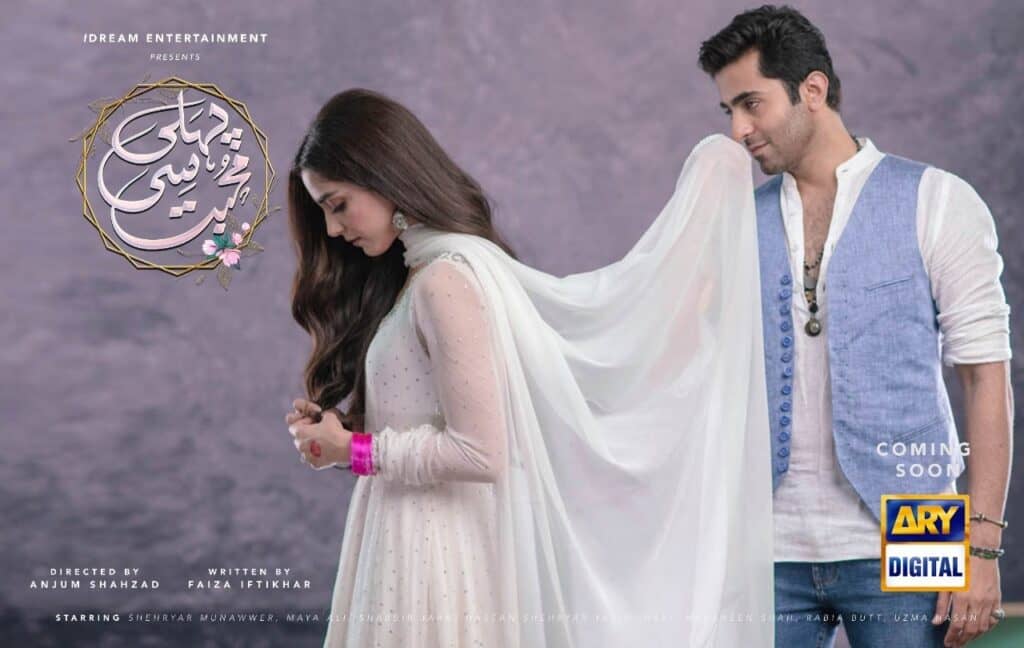 IMDb: 6/10
Aulaad is a recent production from Big Bang Entertainment, directed by Aabis Raza and written by Ameer Ali Shah. Jumping right into the plot, the story tells a tangled web of love, respect, and disrespect that wraps itself around the episode. Jalal (Muhammad Ahmed) has spent his entire life as a teacher and has dedicated himself to his children's well-being and education, which his children recognize, although their eldest son Khurram (Hassan Niazi) has some troubles with the home environment. He continually complains about his money being wasted on the family, and no one seems to notice that he works hard and gives the majority of his earnings to this family.
Khurram's wife, Afreen (Sunita Marshall), on the other hand, is the polar opposite; she is gentle and nice to the family. Adnan, on the other hand, appears to be a nice and caring son who recognizes that his parents are becoming older and are unable to work as much as they once could, but his wife Farwa (Hina Jawed) disagrees! As the drama progressed, each episode included a growing amount of grief. The Pakistani audience may empathize with the close-knit desi family.
Read More: Drama Review: Aulaad episode 1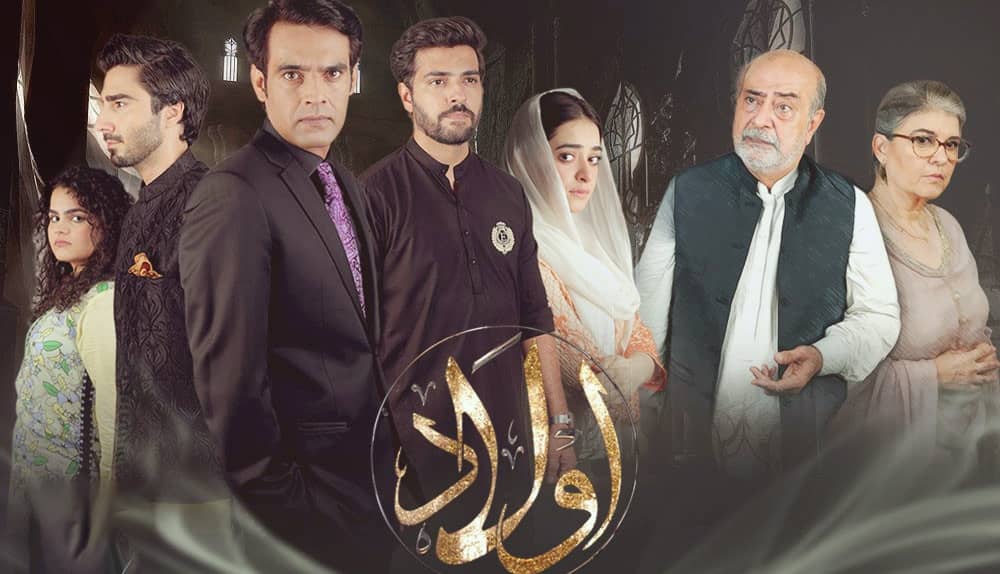 IMDb: 7/10
Thanks to the performance of Ayeza Khan and Sarah Khan, as well as Ali Rehman's on-screen charisma, Laapata has retained a positive viewership. Ali Rehman, Ayeza Khan, Sarah Khan, Amna Malik, Gohar Rasheed, Asma Abbas, Emmad Butt, Akbar Islam, Rabia Noreen, Munazzah Arif, and Khalifa Sajeeruddin are among the cast members. Khizer Idrees is the writer and director of the drama.
Shams (Ali Rehman), Falak (Sarah Khan), and Geeti (Sarah Khan) are first cousins (Ayeza Khan). Their parents get along well. Geeti is a wannabe TikTok celebrity with a similar general appearance to Geet from 'Jab We Met.' Shams and his father run a General Kiryana store, whereas Falak is a headstrong educated girl who wants to try CSS like her father. Shams and Falak have been loving since infancy and can't seem to be apart. Shams, on the other hand, spends the majority of his time taking money from his store's wallet and gambling with his friend, and he is also a neighborhood goon who beats up on people. As the story progressed, Ali Rehman vanished into thin air, breaking Falak's heart and forcing her to marry her violent and abusive colleague.
Read More: Drama Review: Ayeza Khan as Geeti is extremely problematic in Laapata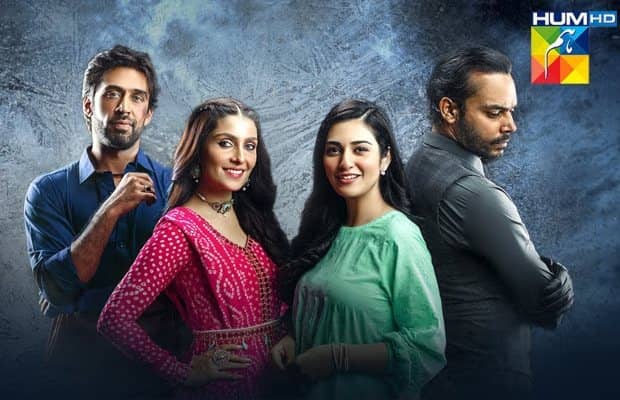 IMDb: 8.8/10
Finally, new-generation writers are defiantly defying Pakistani society's clichés. Amna Mufti is one of the playwrights whose drama Dil Na Umeed Toh Nahi explores many of our society's concerns. Wahaj Ali, Yumna Zaidi, Yasra Rizvi, Omair Rana, Samiya Mumtaz, and Naumaan Ijaz feature in the drama directed by Kashif Nisar and produced by Kashf Foundation.
The plot depicts illegal human trafficking, child abuse, a male-centric society, and the effects of Polio on small children and their families – issues that resonate strongly with a general public that lives next to one another with awkward and uncomfortable realities that are frequently hidden from plain view. We can't get very far if we don't own what we have – we should own it one day, and soon, with the purpose of starting the process of remaking, righting wrongs, and not living outside of reality.
Read More: Friday Flix Drama Review: Dil Na Umeed Toh Nahi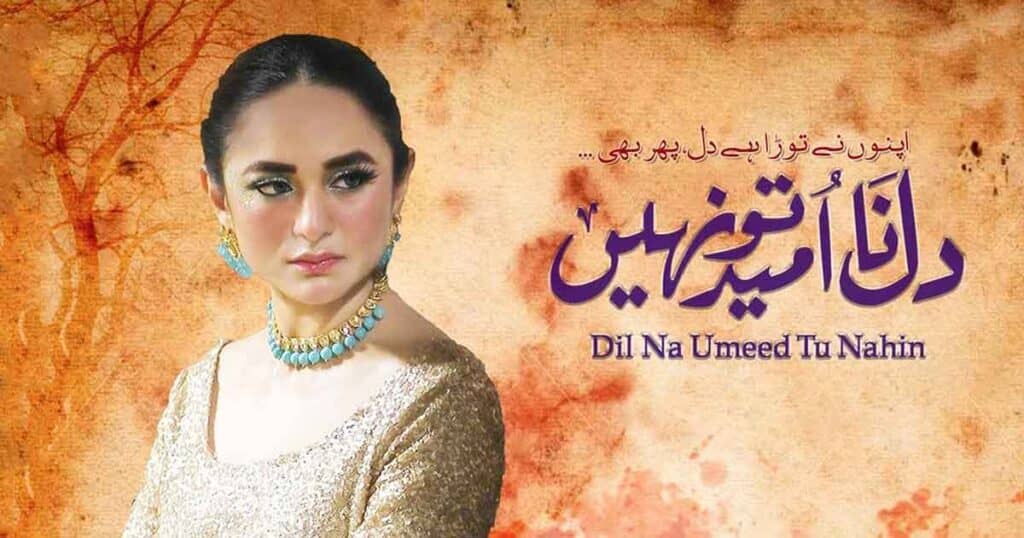 IMDb: 6.5/10
Fitoor is a Pakistani television series directed by Siraj Ul Haq and written by Zanjabeel Asim Shah that will premiere in 2021. Abdullah Kadwani and Asad Qureshi produced it under the banner 7th Sky Entertainment. It premiered on Geo TV on January 14, 2021. In the key roles are Wahaj Ali, Faysal Qureshi, Hiba Bukhari, and Kiran Haq. Fitoor tells the narrative of four people whose past connects them to their future.
Fitoor is a romantic drama that transcends all because a person in love is compelled to forget about the troubles of the past and the unknowns of the future. Hamza (Wahaj Ali) and Dilnasheen (Hiba Bukhari) are deeply in love and plan to marry, but fate intervenes when Haider (Faisal Qureshi), who has been living a lonely life with memories of his past love interest Mehmal (Kiran Haq), sees Dilnasheen at a relative's wedding and feels an instant attraction to her. Mehmal, who had a failed marriage, reappears in Haider's life. When the four come into contact, the Saga of intense love, confessions, realizations, convictions, heartbreaks, revenge, hatred, and a rebellion begins. The drama has garnered a positive response from audiences in Pakistan and abroad. Throughout its run, it stayed the slot leader and racked up a massive amount of views on YouTube.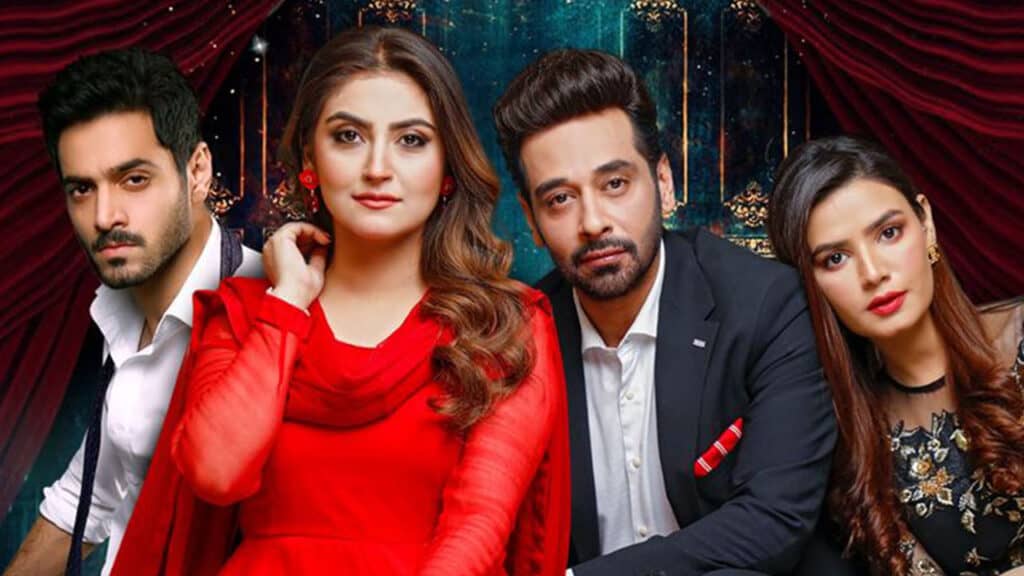 IMDb: 8/10
Raqeeb Se is a magnificent story with excellent performance and compelling dialogues. Momina Duraid Productions Hum TV approached award-winning Beegul to write the tale. Kashif Nisar directed the film, and Hadiqa Kiani created the music and sang the OST. Sakina is played by Hadiqa Kiani, Maqsood is played by Nauman Ijaz, Hajra is played by Sania Saeed, Insha is played by Faryal Mahmood, Ameera is played by Iqra Aziz, and Rafiq is played by Saqib Sameer.
Raqeeb Se is a film about Maqsood (Nauman Ijaz) and his history, which has an impact on his present life. Sakina (Hadiqa Kiani) flees her abusive husband Rafique with her daughter Ameera from their village in search of Maqsood's help. Sakina's former life and activities enrage Maqsood, who carries a vendetta against her. Sakina requires refuge, which Hajra (Sania Saeed) provides. Maqsood refuses. Insha (Faryal Mahmood) is dating Abdul, a fellow doctor-in-training. She is a strong and confident woman. Despite its plodding pace, the plot maintains its momentum, and the finale has become one of Pakistan's most talked-about climaxes.
Also Read: Friday Flix Drama Review: Raqeeb Se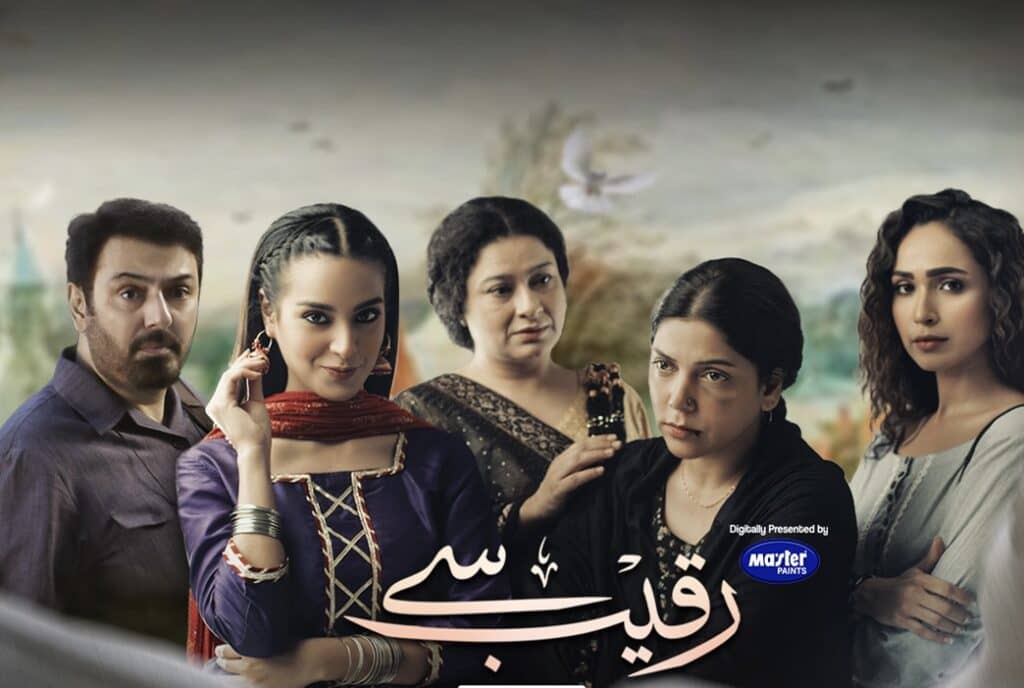 IMDb: 8.6/10
After the Ramzan extraordinary hit play, 'Suno Chanda,' the assumption for the crowd has expanded. They came up with 'Chupke Chupke.' And then Tanaa Banaa ruled on HUM TV in Ramzaan 2021. The cast includes Alizeh Shah and Danyal Zafar in leading roles. Written by Hassaan Imam and directed by Saife Hasan the featured a beautiful storyline. Drama Taana Baana begins in a standard setting. A simple Pakistani family is on the lookout for a good mate for their son, Zain, who is played by Danyal Zafar. Surprisingly, the phupho aka Komal Rizvi meets the perfect match and posts a photo of Zoya [Alizeh Shah] to the family WhatsApp group. Everyone, including our hero, Danyal, is smitten with the girl right away.
Zoya, it turns out, isn't interested in marrying. She is a driven young woman who wishes to pursue her Master's degree. She informs Zain (Danyal Zafar) straight out that she is not interested in marrying him. In the first episode, Zain, on the other hand, is head over heels in love with the girl. The plot of Taana Baana begins here.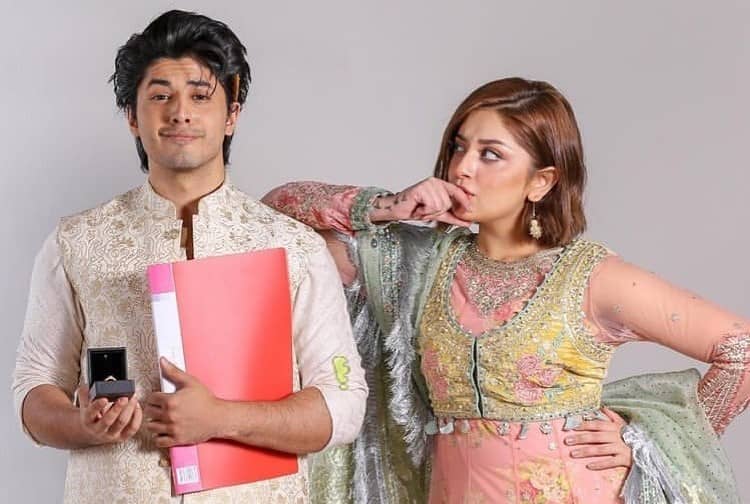 So what is one of your favorite best dramas of 2021?
Last but not least, if you have something to add to the story? Comment down below!