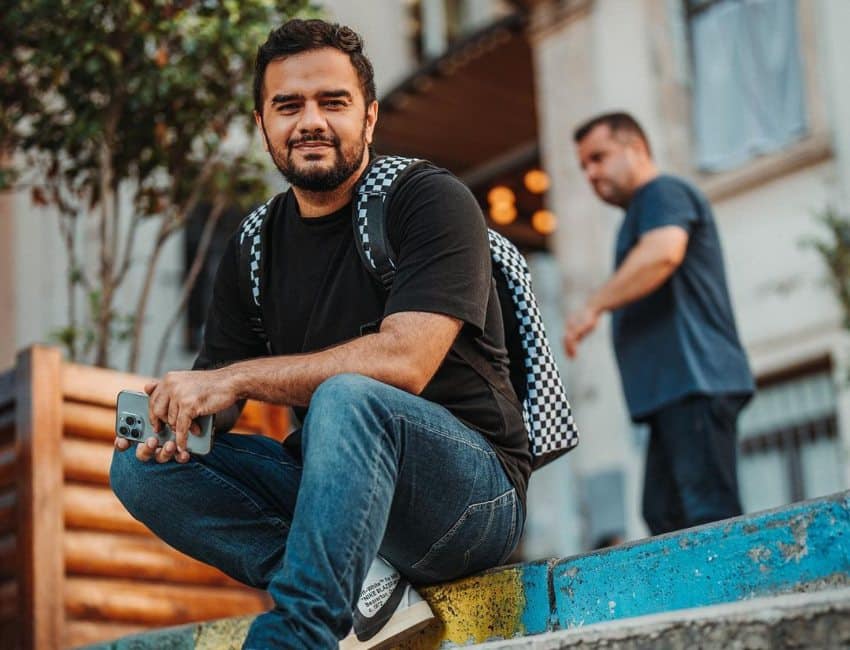 "Don't confuse your passion with profession" Irfan Junejo says goodbye to his dream career
posted by:

Abdul Latif Dadabhouy

No Comments
Irfan Junejo says goodbye to his dream career!
Irfan Junejo is a name that everyone has heard of. He is one of Pakistan's most popular and valuable YouTubers, spreading positivism and rational perspectives to his fans and followers. But he has some disappointing news for his followers. On October 8th, he posted a video to YouTube with the caption, "Dream Career Ko Bye Bye Kardia."
The dream abandonment!
Irfan says in the video that he has been busy with other work and has been absent from YouTube. He began by explaining how his journey began on YouTube in 2017, and how he has a penchant for making videos, which began to generate revenue for him and became his profession. "Technically," he knew, but he also knew that this would not be a profession for long.
Also Read: Irfan Junejo receives a shoutout from YouTube for phenomenal content creation
He revealed that while making videos, he made subtle hints that he wanted to be a director. He aspired to be a good commercial director ever since he played football and saw Nike and Adidas commercials. He also stated that he always ensured that his production quality and work were flawless.
Zero creative freedom
He bemoaned the fact that "Following that, I was given various directing opportunities, and when I completed them, I realised that commercial directors have little to zero creative freedom in most cases. And anyone who knows me knows that I will not give up my creative freedom."
Furthermore, he said, "I thought I was new in the industry this is why it was happening and I was not getting the creative freedom, but that was not the case."
Also Read: Top 10 Pakistani viral content creators
"I romanticised my dream with my passion with this directing career, and that was simply not the reality I was expecting working with larger budgets, equipment, and teams," Junejo concluded. "I have seen commercial creation with a budget of millions," he continues, "but brand managers and brand existence are more prominent than the director himself."
Finally he said that, "YouTube saari zindagi ke liye profession tou reh nahe sakta, aaj relevant hai kal nahe houngay, kal lougon ko kisi aur ko dekhna houga, kisi young jawan chehre ko dekhna houga." He also stated that what began as a hobby for him has now become his profession. Now is the time to take 5 years and turn this profession into a hobby while pursuing another career.
Watch the complete video here,
He concluded by saying that "Profession and passion should be separated so that you don't have to pursue your passion out of necessity."
Have something to add to the story? Comment down below!