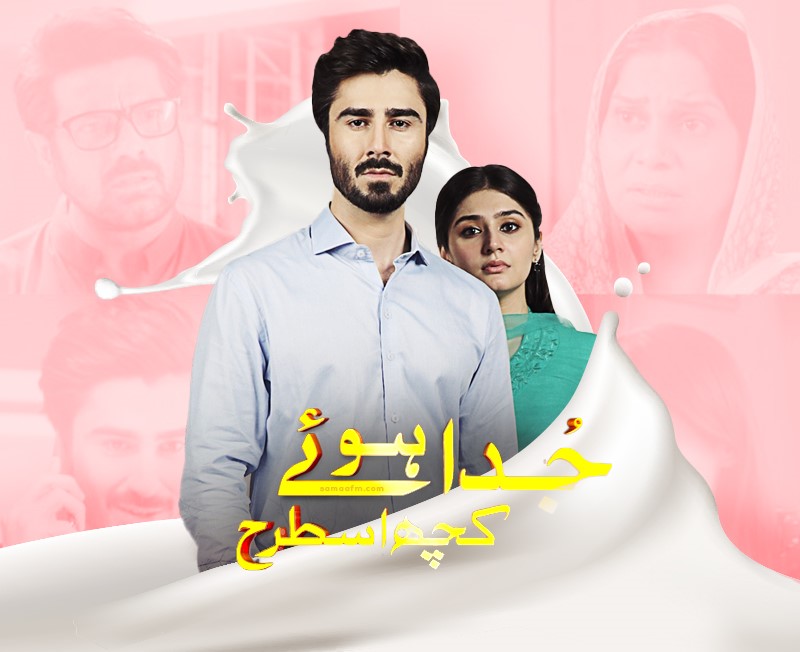 Drama Juda Huay Kuch Is Tarah hurts religious sentiments with controversial narrative
posted by:

Abdul Latif Dadabhouy

No Comments
Juda Huay Kuch Is Tarah sparks outrage online
The latest trailer for 'Juda Huay Kuch Is Tarah' has sparked outrage online. Khalil-Ur-Rahman wrote the script, which was directed by Waheb Jafri and produced by MD production for HUM TV. Nabeel Zuberi, Dur-e-Fishan, Shabbir Jan, Farida Shabbir, Salma Hasan, and Sohail Sameer star in the major roles. The controversial teaser is also condemned widely for violating an Islamic edict.
Also Read: Drama Review: Ranjha Ranjha Kardi
The controversial teaser
In the teaser, an elderly lady claims that the marriage of Maha and Asad, the drama's two main protagonists, is invalid since they are 'razai-siblings,' meaning they were both nursed by the same mother.
With each new episode that airs on television, the plot takes new twists and turns. Netizens have recently responded to the plot of "Juda Huay Kuch Is Tarah." The narrative of this drama serial is improper and unexpected, according to the audience, such themes should not be addressed in our culture. Some internet users condemned the writer and asked that similar drama serials be banned.
Also Read: Drama Review: Pardes
Juda Huay Kuch Is Tarah storyline
The entire embarrassing issue is unnecessary. Maha, portrayed by Dur-e-Fishan, and Asad, played by Nabeel Zuberi, are not Milk-siblings, according to the narrative. This narrative is made up of their ruthless paternal aunt. In exchange for money, she begs an elderly housekeeper to inform Maha's father, played by Sohail Sameer. Because the mother is no longer alive, the father trusts the old lady. He even had a heart attack as a result of his actions.
Also Read: Atif Aslam is all set for his debut drama Sang-e-Mah
Meanwhile, Maha becomes pregnant, further complicating the situation. In the teaser, an elderly man requests that the housekeeper take a Quranic oath to substantiate her claim.
Twitter backlash after the teaser of Juda Huay Kuch Is Tarah
This teaser did a lot of damage to the audience's feelings. Such delicate topics should not be thrown into tales at random, especially when they are completely unneeded. Furthermore, the Quranic oath sequence did not go down well with the audience. People slammed this on Twitter. It is really depressing that a well-known network like HUM TV promotes such behavior.
Furthermore, another user says,
Moreover, another user adds,
To sum it up, these type of stories are not acceptable in the society. The writers have a responsibility to create sensible stories. Do you agree?
Have something to add to the story? Comment down below!