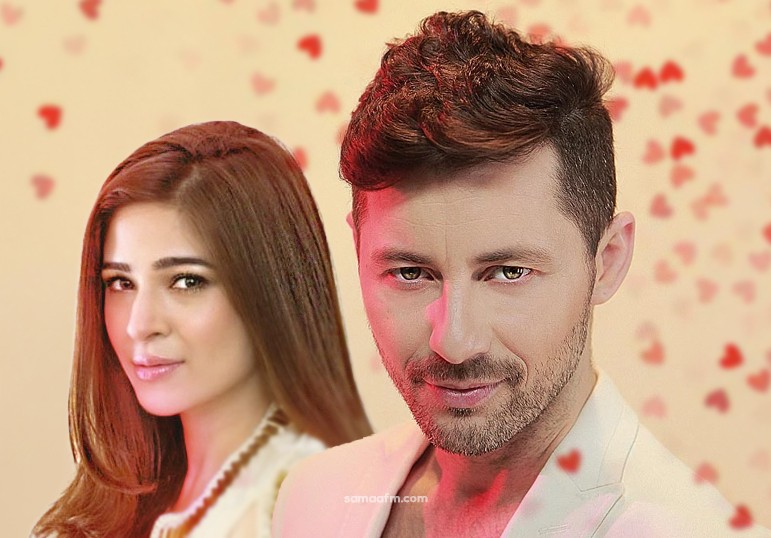 Is That A Heart Attack For Adrian Sina?
posted by:

Abdul Latif Dadabhouy

No Comments
Adrian Sina from the very famous band Akcent talked with RJ Sara Baloch about his upcoming songs and much more
We practically grew up with Akcent, Adrian Sina and his music throughout our teenage and due to his electric, Romanian tunes, we all have been fans. Be it "How Deep Is Your Love," or "Passion" I am sure everyone has enjoyed it over the years. Still, if any one of you have no idea who they are I am going to introduce them to you anyway! [laughs]
Akcent the Band and Adrian Sina
The band named Akcent was founded by Adrian Claudiu Sina in 1999, in Romania.
The band was formed as a duet with Romana Barta. At that time Adrian worked as a DJ at Radio Contact. The Ramona left and Akcent became a boyband with Sorin, Mihai, and Marius. Together the band created several songs with the first English song Kylie, which became a massive European hit as a club-mix-song (#21 in France, also a hit in North America). The band probably reached its height when King of Disco got released tribute homage to Madonna). And then soon after "That's My Name," the band broke up. Leaving Adrian with a solo flight of Akcent! He made Passion as his new single which was widely received and credited in Pakistan and India.
Also Read: Thursday Tunes: K-pop, a global phenomenon!
Akcent in 2021
While talking to SAMAA FM's RJ Sara Baloch, Adrian dropped hints of his new singles for this year 2021, in an hour-long interview he talked about his new song Heart Attack and this song will eventually beloved by many as he is very excited about this himself. During the interview he dropped the hint that he has a crush on Pakistani actor and singer "Ayesha Omar" and he would love to collaborate with her one day in the future.
He shared a sneak peek of his upcoming song "Heart Attack" during the live interview, which surely is going to be a big hit. The music, of course, is Romanian and gives you a very clubby feel! (Gear up)
Also Read: Best Pakistani music videos of 2021
He also shared how his love for music and love has brought him to Pakistan more than once and how to like every Pakistani; his love for Chai is pretty evident. He also promised Sara to have tea with her in the near future!
You can watch the full interview below
---
READ MORE: THE 90'S MUSICAL ERA: PAKISTANI SONGS WE ALL GREW UP LISTENING TO!