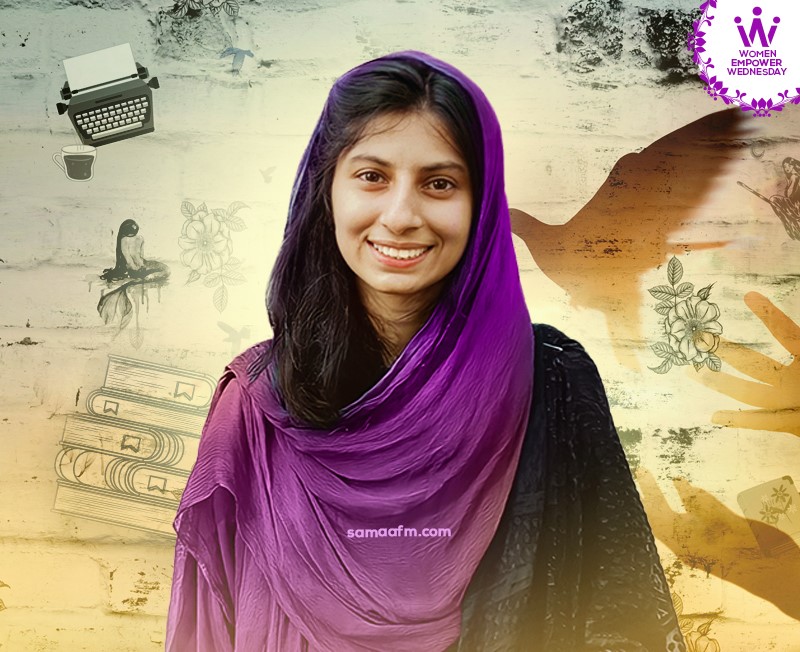 Women Empower Wednesday: The determined soul Asma Tariq
posted by:

Abdul Latif Dadabhouy

No Comments
It is the 21st century and women are still culturally bound for many things. Be it the decision of their career, or to decide who to marry, the 'culture' already ticks many boxes in a woman's life. But time doesn't stay the same for everyone and problems become the hardest mountain to summit. Among all these women fighting against cultures and societal barriers, Asma Tariq is breaking all the barriers and making herself stronger each passing day. Today for Women Empower Wednesday, we feature the struggles and aspirations throughout her life.
Asma Tariq
Hailing from Gujrat Asma Tariq belongs to a middle-class family with uncountable dreams. Growing up in a toxic environment and pressure of getting good grades, all she intended was to become a doctor. She attempted to get into medical college however she failed the test.
Determination over failures
That failure hit her hard; she was insisted to repeat the FSc which she didn't want to do. And among those painful incidents, her father passed away. She then decided to change her life once and for all. Even though the pressures were real, being the eldest daughter along with a load of expectations, constant emotional breakdowns, yet she was determined.
Also Read: Women Empower Wednesday: The Courageous Tabassum Adnan
Time changes for everyone
Meandering in books and finding answers on the internet she was looking for her motivation sincerely. She started saving money and would listen to lectures about financial independence and take notes of important things. During her graduation – in Chemistry – she wrote some books with others and earned hard money and then wrote her own book "Aas" from it.
Asma Tariq achievements
Asma received an international award along with some national representations. Recently she got Bull Award as a Gujrat Chapter Director from the 'Startup Grind,' the biggest international startup community, and became the first Pakistani female who won the award.
Pakistan Leadership Program
In 2020, Asma created the 'Pakistan Leadership Program' and trained almost 1000 school and college children from all over Pakistan with the help of the international platform with some university friends. Furthermore, she launched an online WhatsApp classroom for the Rohingya refugees where 200 people are getting basic digital literacy training.
Recognition from the Ministry of Ontario
Asma Tariq is internationally recognized as an Instructor and Trainer by the Ministry of Ontario Founding Member of Bookracci – An organization working for the welfare of students and promoting book culture among them.
Read More: Women Empower Wednesday: The born achiever Ayesha Shaikh
Furthermore, she interviewed 300+ entrepreneurs throughout the world, most are available on Startup Grind. Moreover, she is successfully running a podcast on social and developmental issues on YouTube. Tariq also wrote more than 300 articles for national and international sites and newspapers about social and developmental issues.
Young women like Asma Tariq are an inspiration for others out there who are struggling every day and trying to make a difference in society with their contributions.
Last but not the least, you can read more inspiring stories in our Women Empower Wednesday segment!