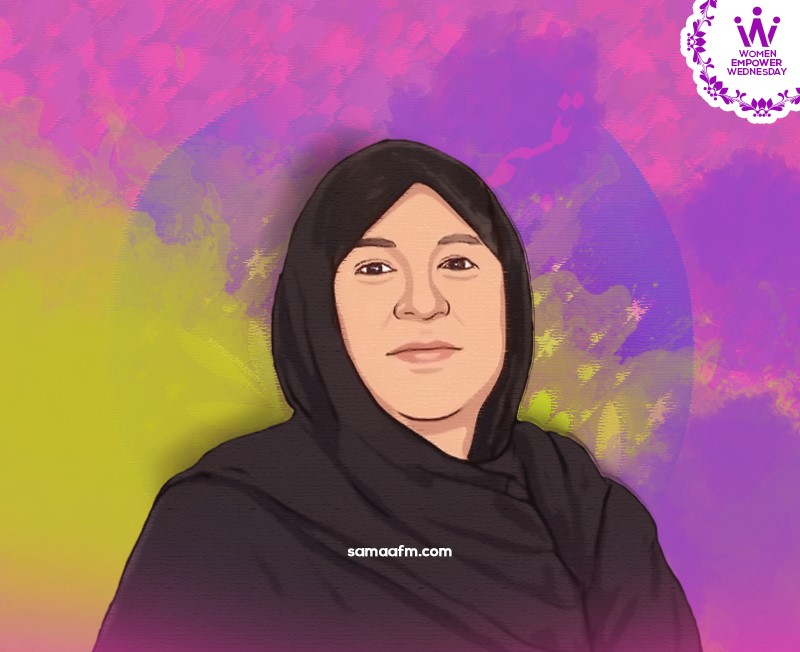 Women Empower Wednesday: The Courageous Tabassum Adnan
posted by:

Abdul Latif Dadabhouy

No Comments
Swat valley has strict values, sometimes maybe pessimistic, but KPK still created the finest gems of Pakistan and Tabassum Adnan is another gem for the country because of her sheer resilience. After Malala Yousafzai, the youngest Nobel Peace Prize winner, Tabassum Adnan another Swat valley woman was among the 10 extraordinary women from 10 countries whose courage is defying the odds.
Tabassum Adnan
Hailing from Swat valley Pakistan Tabassum Adnan was born in 1977, who challenged Pakistan's formerly Taliban-controlled city. Tabassum Adnan is a remarkable woman doing remarkable things. She is perceived as one of the rare individuals in Pakistan to stand up against patriarchy and make dynamic strides towards protecting women's rights. Tabassum set up the first women-only Jirga.
Leaving an abusive marriage
Growing up in a society where women get married at a very young age. Tabassum's fate was the same as the rest. She became a child bride at 13, then a mother of four children, and a victim of domestic violence. Tabassum gathered the courage to leave that abusive marriage after 20 years.
A no-fearing brave soul
Like many women, she found herself alone and homeless without any support. Despite the risks of being killed in the name of honor or being accused of having an affair, Adnan was determined to fight for herself.
Also Read: Women Empower Wednesday: A Star is Born – Noorena Shams
Adnan then ends up finding a local aid group that inspired her to improve her abilities in decision-making processes. Initially, she approached the male-only, main Swat Qaumi Aman Jirga, but was rejected. Jirgas are traditional informal judicial councils that enforce qisas and retribution laws. Though they don't intend to replace formal judicial systems or police procedures. Decisions of the elders are socially respected and do often impact the judiciary.

First women Jirga by Tabassum Adnan against Domestic violence
In May 2013, Tabassum began her own Jirga (The Khwendo Jirga, or Sister's Council), the first run by ladies in the country. Generally, ladies in the district have been utilized as property to resolve debates of men, exchanged union with vindicating obligations, cases of honor, and requital for violations. Since women have little force, Adnan perceived that her gathering would have to constrain specialists to act. Her 25-member all-female jirga pressures police and the conventional court framework to act while giving legitimate help to the people in question.
The 2014 rape case law evaluation
In 2014 an occasion occurred, which changed the public impression of Tabassum Adnan's group. A child was raped and the specialists neglected to act. Khwendo Jirga coordinated a protest. The suspects were apprehended and for the first time in Pashtun history, a woman, Adnan, was asked to sit on the male jirga and assist with dispensing justice in the case.
Since the protest, these women have re-established their place stronger than ever. In July 2014, Adnan and Khwendo Jirga campaigned for the section of a law including Child Marriages. Notwithstanding solid disagreement from strict religious variables, the Sindh Assembly passed a prohibition law on forced marriages for anyone under the age of 18, and in December 2014 the Punjab Assembly collectively passed a bill to amend the current law.
Tabassum Adnan achievements
In 2013, Tabassum Adnan was awarded the Human Defenders Award. In 2014 she was a nominee for the N-Peace Empowerment Award, and in 2015. Moreover, she won a U.S. State Department International Women of Courage Award. Furthermore, she has won the Nelson Mandela Award 2016.
Tabassum's own life story is heartwrenching but her courage is exemplary! She is no doubt the definition of a courageous woman! More power to you!
Read more inspiring stories in our Women Empower Wednesday segment!