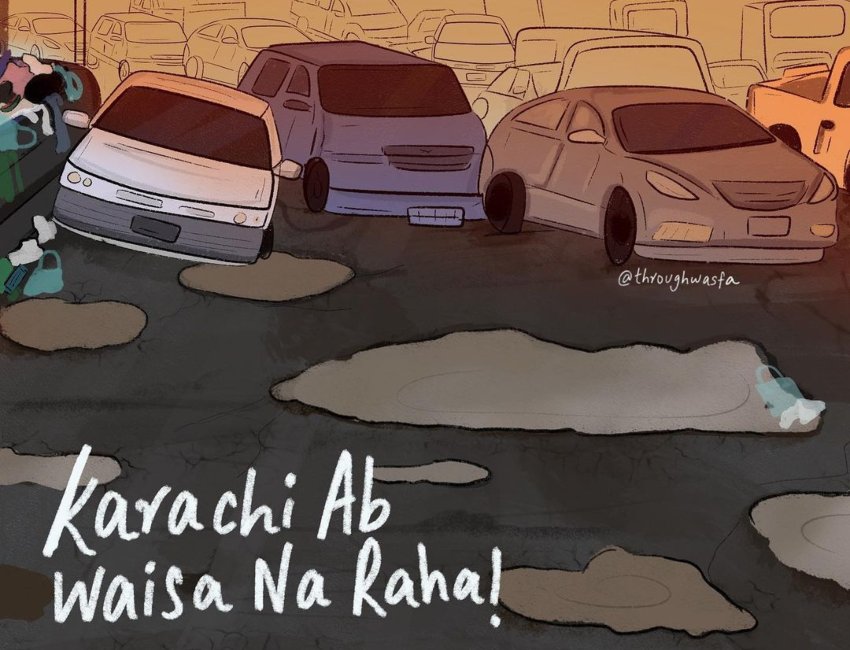 Karachi ab waisa na raha! A tale of nostalgia
posted by:

Abdul Latif Dadabhouy

No Comments
The City of Lights
Karachi is ranked as the eighth-most populous metropolitan area in the world. It is home to a diverse range of industries, including trade, fashion, entertainment, and high-rise skyscrapers.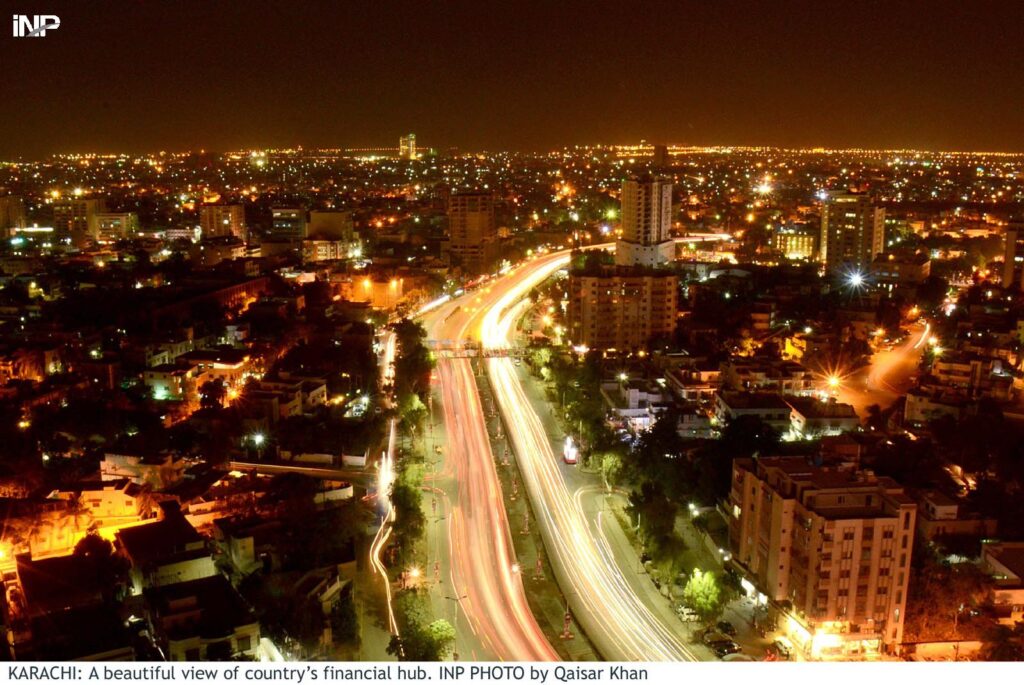 The obvious terrain and the landscaping of this city were completely distinct from any other city. And it also includes the enormous airport and the soft, cold night breeze. It is more rough, perplexing, enormous, and complex. The symmetry and angles in Karachi are considerably different from those in any other city, where every nook and cranny, street, road, residential neighbourhood, and business sector appear to have been well planned.
Karachi now
However poor planning on the part of the populace and the government has turned this city into a huge trash dump. This year, the monsoon arrived in the city a little earlier, and we can all notice the havoc it brought. The infrastructure turned into piles of bricks, and potholes appeared on the roads.
Also Read: A tale of friendship beyond borders despite of borders
Karachi was formerly referred to be the "city of lights," but in recent years, there has been far more darkness than light. Both physically, with the ongoing power outages (signifying poor management and corruption), and metaphorically, with the death, destruction, and hopelessness that have overtaken the area. However, life is still vibrant in the resilient city. People go about their daily lives; they work, have fun, attend ceremonies, and hang around. Until you see the daily reports of the varied body counts in the news, you might not even be aware that things in Karachi are different than usual in some parts of the city.
Through Wasfa
Wasfa Kamal, a Pakistan-based illustrator, has similar ideas for the city. She recently illustrate an image describing how the city used to be to her and how it has since changed into something dreadful. Furthermore she attached a note with it that explains her feeling a bit more!
Also Read: Doctor Strange vs Lollywood: What is the future of Pakistani Films?
"Karachi ab waisa na raha"
The heartfelt caption reads,
The karachi situation is getting worst day by day. Karachi is NOT at the verge of falling apart, it already HAS fallen apart. It has been shattered into pieces. This city has turned into a huge garbage can which has been rotting for ages and people do not care, WE do not care! The roads condition are worst, there is not a single road in karachi that is perfect, Getting stuck in karachi traffic in these horrible roads is so exhuasting now days! I was having conversating with my father insisting him to move from karachi and bragging how karachi is now worst city to live and he said "beta karachi hamare waqt me aisa bilkul nahi tha." Being a karachiite, I don't even feel like leaving my house anymore. I love this city with all my heart but I won't shy away in saying that at this point in time, I feel miserable to be living here.
Also Read: Imran Ali Dina the GFX Mentor carrying the legacy of his passion to teach
Wasfa visualised the caption's actuality more through her thoughts.
A thought to linger
Even while the situation is quite bad, it's not as bad as the news media would have you believe; there are still moments of normalcy and happiness among all the chaos. Even while Karachi may no longer be a city of lights, it is nevertheless a lively place where people continue to live despite their worries. Let's hope the lights turn back on soon.
Have something to add to the story? Comment down below!